Employee of the Month
Greater Manchester Chamber has launched a new scheme to recognise the outstanding work of individual members of staff.
Each month, someone will be named 'Employee of the Month' and presented with a certificate to mark their achievement and given an extra day off work as a reward.


May 2018
This month, the Chamber has chosen two members of staff as its employees of the month: Lucy Mulligan and Subrahmaniam Krishnan-Harihara. 
Lucy and Subrah were jointly nominated for the work they carried out to make sure the Chamber was ready for GDPR. This was a complex and time limited piece of work and both Lucy and Subrah were outstanding in working together to get the job done.
Lucy is the Chamber's Head of Member Services and Patron Development. She started at the Chamber in 2013 as a Membership Development Executive and was soon promoted to Membership Administration Manager, then to Membership Services Manager.
Her current role is to oversee the services that make up the membership package: to ensure that they are the right services, delivering the right quality and that they are relevant to the businesses in membership. Lucy also looks after the Chamber's Patrons and Partners, ensuring that they are getting the most value out of their membership and that the Chamber is helping them to achieve their strategic objectives. 
Speaking about her role, Lucy says: "No two days are the same and I really enjoy getting to know and work with such a wide range of businesses."
Subrah joined the Chamber in July 2014 as Research Analyst, on a short term contract, then became Research & Analytics Manager on a permanent basis in April 2015. He is now Head of Research with responsibility for the Chamber's Research & Analytics team.
The team offers expertise in economic insight, business intelligence and information management to Chamber members and key partners, as well as commercially to a wide variety of clients. In addition, the Research & Analytics team supports all of the campaigning work done by the Chamber and also has oversight of IT, cyber security and data management.
Subrah says: "Every day is different - some days require patient desk research and numerical analysis for research projects; some days are spent developing and improving the modules in the Chamber's CRM system; while others are spent advising clients or delivering training courses. That variability offers continuous learning and development opportunities. The flexibility to pursue my interests, and the management support to develop those interests into what can become useful membership services, is very inspiring."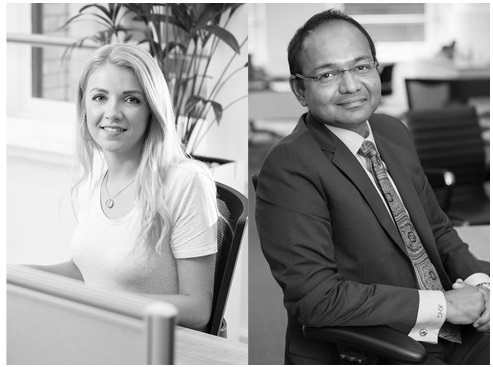 April 2018
Our first 'Employee of the Month' is Vicki Kerr, Events Executive, who started working at the Chamber in July 1998.
Vicki and her colleagues organise around 140 events per year. The events include a wide range of seminars, breakfasts, lunches, conferences and dinners – including the prestigious Annual Business Dinner.
Vicki's favourite part of her job is getting to know people at the events, whether it's the regular attendees or new non-members. Although a high number of members attend the events, 10%-20% of attendees are non-members, who are coming to the events for the first time. 
Although there are specific events catered towards certain sectors, such as Construction and Engineering, there are also those aimed at a broader audience. These events include Business Women's Network lunches and Action for Business events.
Vicki's favourite events include the Business Women's Network and Wigan Business Awards and she is immensely proud to be the first recipient of this award.