Employee of the Month
Greater Manchester Chamber has launched a new scheme to recognise the outstanding work of individual members of staff.
Each month, someone will be named 'Employee of the Month' and presented with a certificate to mark their achievement and given an extra day off work as a reward.


October 2018
Our latest employee of the month is Simon Cronin.
Simon is the Chamber's Member Communications Manager and has been a vital part of the Communications and Marketing team for over 12 years. 
He is responsible for the Chamber's e-newsletters, including The Brief, and the Chamber's magazine, The Business.

"I'm very proud to have been named Employee of the month for October. It's great to be recognised for my work in this way and it's something I won't forget.

"Working on the Communications and Marketing team is very rewarding as we get to hear about all the great things that our members are doing across Greater Manchester.

"I'd like to thank the other members of my team for all the help and support they give me each week."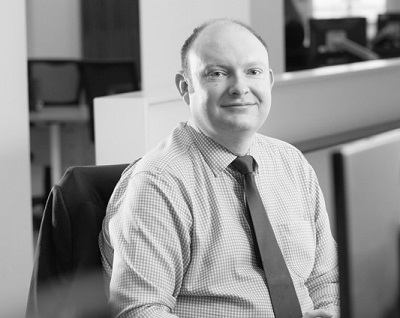 September 2018
The Employee of the Month for September is Colt May. 
Colt is a Membership Executive at the Chamber, working with businesses of all sizes based in Tameside, Trafford, Salford and Stockport. He interacts with members over the phone, and in person at networking events, to ensure they are aware of the services the Chamber offers and the many benefits of being involved with the country's largest Chamber of Commerce.
"I have currently been at the Chamber for one year – and celebrated my one-year work anniversary just days before being awarded employee of the month.
"I was delighted (and surprised) to be awarded Employee of the Month for September - especially on my one-year work anniversary. The last twelve months have been fantastic and I have learnt so much about a wide variety of different business sectors. I have really enjoyed developing in the role and I couldn't ask for a better environment or team of people to work with. The support I have received from everyone at the Chamber has been great and I can't wait to see what the future holds."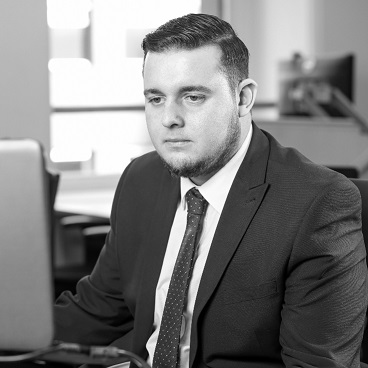 August 2018
Our Employee of the Month for August is Paul Brammer.
Paul is the Assistant Manager of Chamber Space, the Chamber's hospitality venue. Paul began working for the Chamber in July 2015 as a member of the Skills Team. In May 2016, Paul joined the Chamber Space team and became Assistant Manager in September of the same year. Paul's role involves overseeing the operations of the venue, managing the day-to-day activity on-site and working with clients to make their events as successful as possible.
"Being the Chamber's Employee of the Month for August 2018 is a real honour and a distinction that owes a large debt to the support that I receive daily from my manager Nathan, our Director Mike and my colleagues Ella, Emma and Foluso.

"Every day in Chamber Space really is a team effort, and it's so exciting to be part of this department at a critical stage in our growth. I love coming to work every day and try to bring a positive attitude to every twist and turn along the way!"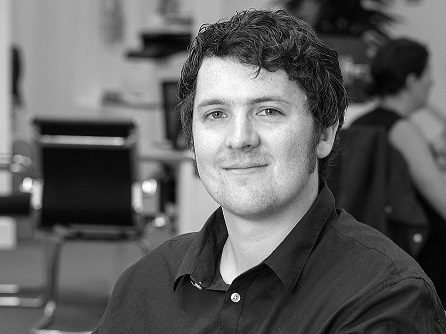 July 2018
July's Employee of the Month is Carol Cunliffe.
Carol is a Finance Officer and has worked at Greater Manchester Chamber of Commerce for 25 years. She started at the Chamber on an Adult Training Scheme to gain a Business Administration qualification and work place experience.

Her current role involves processing incoming receipts and outgoing payments to ensure member accounts are up to date and suppliers are paid. She also looks after online sales made via the Chamber website. More recently Carol has started to process the Apprentice Share payroll and worked on the activity at our Bolton-based office, Commerce House, where we provide access to quality facilities where charities and social enterprises can come together to deliver services which give benefit to their immediate communities.
"To be nominated as Employee of the Month is something that I very much appreciate. It gives me the confidence to know that the work I am doing is contributing to the strategic aims of the Chamber. The support I receive from my Manager and immediate colleagues is invaluable and I feel that to be able to achieve this award is most definitely down to my working environment."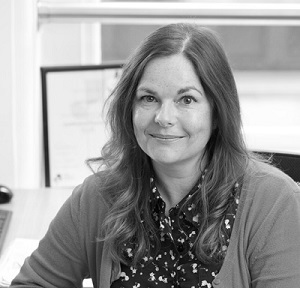 June 2018

June's employee of the month is Clare Clark.
Clare is the Chamber's Skills Services Coordinator and works in the Skills team. She started at the Chamber in 2008 as a member of the Finance team as Finance Coordinator, processing membership application forms, and was instrumental in the Chamber becoming 'AUDDIS' registered and a paperless direct debit organisation.
Clare then progressed onto the Skills team, working on the Employer Ownership of Skills contract, receiving and processing the learner data from training providers. Out of 30 different consortiums that delivered EOS, the Chamber ran the most successful EOS programme in the UK.
Her current role is to coordinate the services of the Skills Team: "We are currently working on contracts to stimulate employer demand for apprenticeships; an Erasmus+ project, which is a research project regarding SMEs and Apprentices in the UK, Spain and Austria; and another helping those furthest away from employment engage with businesses to complete work experience and boost their CVs. We also have a commercial side in respect of our Chamber Train courses, Chamber Recruit, Young Chamber Membership and Apprentice Share Scheme. Along with our Commerce House office, social value awards and are annual Arts Prize, we are a very busy team!" 
Clare continued: "Many thanks for the nominations; I am sure I was up against a number of amazing Chamber Staff, so to win is fantastic. Thank you!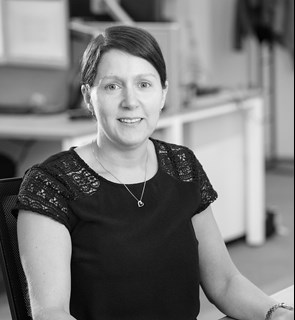 May 2018
This month, the Chamber has chosen two members of staff as its employees of the month: Lucy Mulligan and Subrahmaniam Krishnan-Harihara. 
Lucy and Subrah were jointly nominated for the work they carried out to make sure the Chamber was ready for GDPR. This was a complex and time limited piece of work and both Lucy and Subrah were outstanding in working together to get the job done.
Lucy is the Chamber's Head of Member Services and Patron Development. She started at the Chamber in 2013 as a Membership Development Executive and was soon promoted to Membership Administration Manager, then to Membership Services Manager.
Her current role is to oversee the services that make up the membership package: to ensure that they are the right services, delivering the right quality and that they are relevant to the businesses in membership. Lucy also looks after the Chamber's Patrons and Partners, ensuring that they are getting the most value out of their membership and that the Chamber is helping them to achieve their strategic objectives. 
Speaking about her role, Lucy says: "No two days are the same and I really enjoy getting to know and work with such a wide range of businesses."
Subrah joined the Chamber in July 2014 as Research Analyst, on a short term contract, then became Research & Analytics Manager on a permanent basis in April 2015. He is now Head of Research with responsibility for the Chamber's Research & Analytics team.
The team offers expertise in economic insight, business intelligence and information management to Chamber members and key partners, as well as commercially to a wide variety of clients. In addition, the Research & Analytics team supports all of the campaigning work done by the Chamber and also has oversight of IT, cyber security and data management.
Subrah says: "Every day is different - some days require patient desk research and numerical analysis for research projects; some days are spent developing and improving the modules in the Chamber's CRM system; while others are spent advising clients or delivering training courses. That variability offers continuous learning and development opportunities. The flexibility to pursue my interests, and the management support to develop those interests into what can become useful membership services, is very inspiring."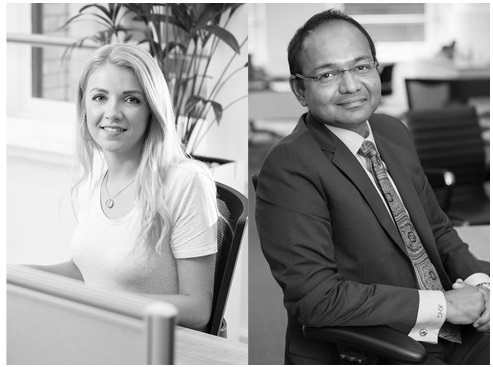 April 2018
Our first 'Employee of the Month' is Vicki Kerr, Events Executive, who started working at the Chamber in July 1998.
Vicki and her colleagues organise around 140 events per year. The events include a wide range of seminars, breakfasts, lunches, conferences and dinners – including the prestigious Annual Business Dinner.
Vicki's favourite part of her job is getting to know people at the events, whether it's the regular attendees or new non-members. Although a high number of members attend the events, 10%-20% of attendees are non-members, who are coming to the events for the first time. 
Although there are specific events catered towards certain sectors, such as Construction and Engineering, there are also those aimed at a broader audience. These events include Business Women's Network lunches and Action for Business events.
Vicki's favourite events include the Business Women's Network and Wigan Business Awards and she is immensely proud to be the first recipient of this award.