Employee of the Month
In 2018, Greater Manchester Chamber launched a new scheme to recognise the outstanding work of individual members of staff.
Each month, someone is named 'Employee of the Month' and presented with a certificate to mark their achievement and given an extra day off work as a reward.
November 2019 
In November, the title of Employee of the Month was awarded to the Chamber Space Team.
The team is made up Nathan, Paul, Emma, Will, Beth, Ella, Joe and Michael.
Nathan, who leads the team, said: "We're really proud to be the first full Chamber team to be named Employee of the Month. This team has grown from looking after events for 20 people to hosting up to 200 people at one event.
"Our rapid growth has thrown up many challenges and it is testament to the team's attitude that no matter how tough things get, they ensure that the client is happy and wants to return.
"We expect the business to continue growing as we take on more varied events, such as drinks reception and dinners. We're well placed to achieve our goals thanks to the hard work of the people on our team."
October 2019 
The Chamber's Employee of the Month for October is Julie Griffiths. 
Julie has been at the Chamber for just over six years and works in the Finance Department.
Speaking about her award, Julie said: "There are only three of us and it is very busy, so team work is essential! It is getting busier due to the expansion and success of Chamber Space, the networking events and training courses the Chamber runs.
"We have to work closely with all departments within the Chamber and it's great to work in such a friendly environment where it's all about helping each other to get the work done and keep our customers happy. Believe me, there is a lot more to the Finance department than paying bills and collecting money!
"It is very flattering to get this award and great to feel all the hard work is appreciated! However, it is a reflection of the Finance team as a whole as we have to support each other to keep on top of the workload, I am very lucky to work within a great team!"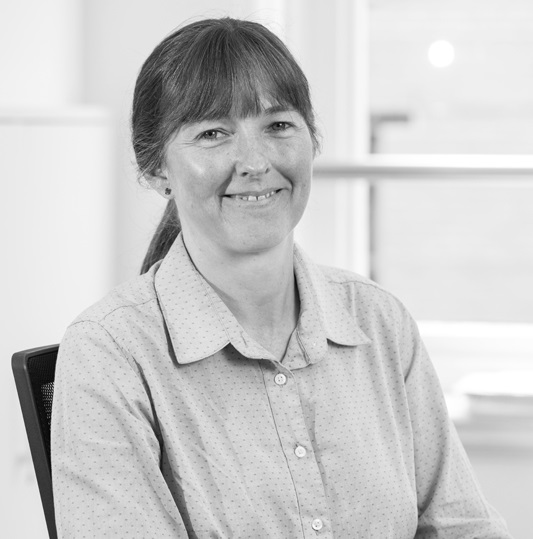 September 2019
The Chamber's Employee of the Month for September is Kathryn Hoggitt.
Kathryn has recently celebrated working at the Chamber for 30 years, starting out as an International Trade co-ordinator, responsible for Inward and Outward company trade delegations, working through various roles within the export documentation section helping exporters with their documentation requirements and to comply with regulations to currently leading our Manchester Airport office and the ATA Carnet service.
Speaking about her award, Kathryn said: "Thank you Chamber for the award. It's great to be recognised when there are so many of us who deserve this. As part of an award winning International team for the second year running it goes without saying that the colleagues round me and the great work they do all contributed to me receiving this award. 2020 is going to be a big year of change internationally and I look forward to the challenges ahead."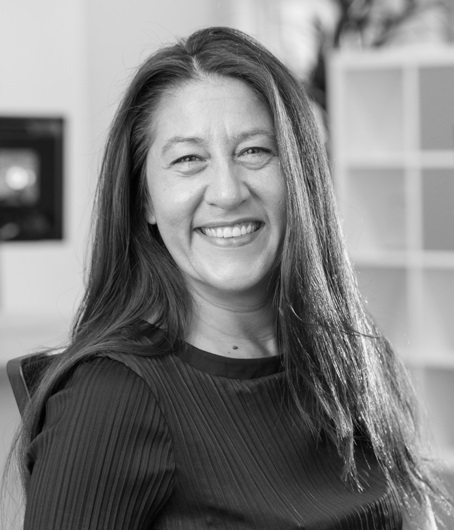 August 2019
The Chamber's Employee of the Month for August is Reet Dhallu.
Reet started at the Chamber almost 4 and a half years ago, as an Account Manager working with members, which developed into new business development and working with new businesses to start their membership journey.  Reet's role transitioned into a Regional Manager and she began meeting businesses face-to-face to ensure they received value from their membership, as well as hosting some our local networking events. 
Further to this, Reet's role now involves leading our Regional team and working on several projects such as co-ordinating our Chamber Awards entries, leading on our Asian Business Network, as well as leading on our sector based activity for Digital, Tech, Engineering and Manufacturing.
Speaking about her award, Reet said: "I am delighted to be recognised for our employee of the month award.  As my role within the membership team has developed over the past 4 and a half years, it's been great to be involved with lots of exciting and diverse projects which I have learned a lot from. Thank you to my Chamber colleagues - it's lovely to work within a friendly environment!"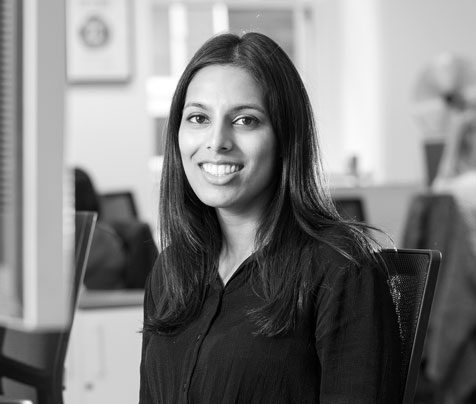 July 2019
Ella Boyer has won the Employee of the Month award for July. 
Ella works within the Chamber Space team at Elliot House, helping match businesses up with the best space to suit their needs, whether their event is for 4 people or for 200 people. Chamber Space can host a wide variety of events, ranging from board meetings and training sessions, to conferences and now weddings!
Over the past two years, Ella has worked as part of a dynamic team tasked with helping ensure the smooth running of the events held at Chamber Space, and making sure attendees' needs are met.
Ella says: "There is a huge range of clients that use Chamber Space. One day we could be working with SMEs, and another it might be a charity or a multinational. Our aim as a Chamber is to make life easier for businesses and Chamber Space provides city-centre locations that are both high-quality and affordable."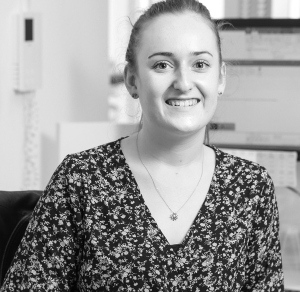 June 2019
The Employee of the Month for June is Elliot Hall, who was recognised for his hard-work, dedication and enthusiasm as part of the Chamber's membership team.
Elliot helps businesses manage the process of becoming a member and helps them identify which parts of the Chamber membership offer could most benefit them. Every day is different; every phone call or email could be from a business of any size and across a variety of sectors.
Elliot said: "Chamber membership has something for everyone, whether they're looking for marketing support, networking events or the use of our members' lounge. Every business is different - the most important thing is to listen to the individual needs of each member and help to point them in the direction of the services that will help them.
"Since joining the membership team two years ago, it's been hugely rewarding to see a number of businesses join the Chamber as start-ups and develop by expanding their team, growing their revenue or moving to a bigger office. It's an incredibly exciting time for Manchester as a city, and it's great to speak to businesses every day, providing advice to help them grow and succeed."
May 2019
Pauline Puig, the Chamber's International Trade Officer, has won the Employee of the Month award for May.
Nominated by her colleagues, Pauline's award reflects her enthusiasm and dedication to extending the range and quality of services within the International Trade team. Since joining the Chamber in 2017, Pauline has worked hard to increase the variety of subjects and expert trainers for the International Trade training courses.
Pauline said: "It's really motivating and encouraging to receive this award. I really like to see the results of our work. Two years ago, I started to promote our British Chambers of Commerce accredited training courses and further develop the Foundation Award – a certificate recognising the completion of six courses – which was hugely successful in encouraging businesses to further invest in training. It's so rewarding to see businesses recognise and value the training courses we offer."
Pauline has recently been undergoing training to handle customs declarations. She anticipates demand for this service will grow with the prospect of Brexit in the autumn. A typical day for Pauline includes taking calls from businesses across Greater Manchester with questions about international trade and, with increasing uncertainty around free movement after Brexit, these conversations are proving invaluable to the team's clients.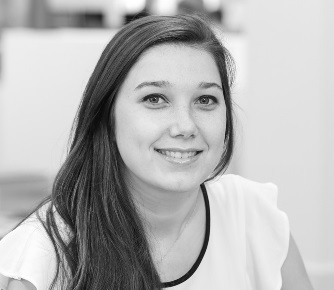 April 2019
Lisa Wroe is the Chamber's Employee of the Month for April.
Lisa started at the Chamber 36 years ago in November as an Office Junior whose role was to cover for any team members who were on leave, so was given a really good grounding into all the key functions of a Chamber of Commerce. Throughout the years she has worked in various roles including Export Documentation, Membership and Marketing before setting up a team to deliver solely the events programme for the then Manchester Chamber of Commerce, and run its Meeting Room Hire service. Lisa continued to manage the Events Team over the years when the Manchester Chamber merged with the ten local Chambers to form Greater Manchester Chamber.

Now working within the Membership & Events Team, Lisa and the team are responsible for over 150 events throughout the year for members, ranging from seminars, breakfast meetings, lunches, summits, meet the buyer events and various dinners including the Chamber's high-profile Annual Business Dinner. The team at the Chamber are always striving and working towards delivering a comprehensive, relevant and attractive programme of events to benefit members and help them to make new contacts and do business together.

Speaking about her Award, Lisa said: "It was a real surprise to be awarded Employee of the Month but greatly appreciated. I am following in the footsteps of some fabulous colleagues who have been awarded this over the year – so a lot to live up to! I could not do what I do, on a daily basis, without the support of the whole Chamber – who all work tremendously hard. It really is a great team effort."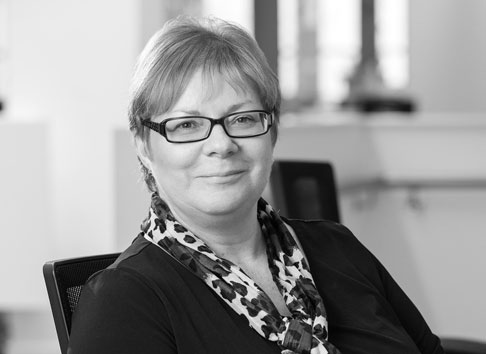 March 2019
The Chamber's Employee of the Month for March is Lewis Crowe.
Lewis started with the Chamber in June 2016 as an Account Manager with the aim of supporting members and helping them get the most from the wide variety of benefits and services they have access to through their membership.
Speaking about his time at the Chamber, Lewis said: "During my time here I have enjoyed great support from both the Membership team and the wider Chamber team as a whole – as well as developing some great relationships with members' businesses throughout Greater Manchester. I progressed to a Team Leader role and in November last year became Membership Value Manager where I worked closely with each department of the Chamber to ensure we are maintaining the highest possible standards that we pride ourselves on delivering.
"I am delighted to be recognised with this award for doing a job that I thoroughly enjoy. I am very fortunate to be part of a fantastic team here at the Chamber who all work very hard to provide the highest levels of service."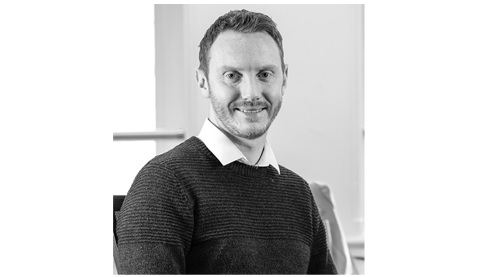 Employee of the Year and Spirit of GMCC Awards
Lucy Mulligan (pictured below left), Head of Member Services and Patron Development, has won our inaugural Employee of the Year Award. The decision was made by the Board's Nominations Committee.

There was a very high-quality shortlist comprised of a mixture of some Employee of the Month winners and individuals who had received a high number of nominations for the Employee of the Month Awards from a range of nominating managers. Lucy's contribution to both the membership team and the wider company had been absolutely outstanding and she is a very worthy winner.

To recognise this success Lucy is awarded £1,000 to spend on something that she feels will improve the working environment here at Elliot House in any area(s) she thinks fit.

The new 'Spirit of the GMCC' Award has been won by Vicki Kerr (pictured below right). This award has been introduced to specifically recognise an individual who throughout the year has consistently gone that extra step in living our values in both their professional and personal life. Vicki is our first winner and after over 20 years-service she continues to impress with her enthusiasm, professionalism and good nature, as well as maintaining some demanding commitments to good causes outside of work.
Vicki is awarded £1,000 to spend on a good cause, community project, charity of her choice, or a combination of these. She can donate cash or a mixture of cash and her time.

Clive Memmott, Chief Executive at the Chamber, said: "I know you'll all join me in congratulating Lucy and Vicki on these terrific achievements which are that extra bit special because they are the very first winners. I'm already looking forward to announcing next year's winners – it could be you!"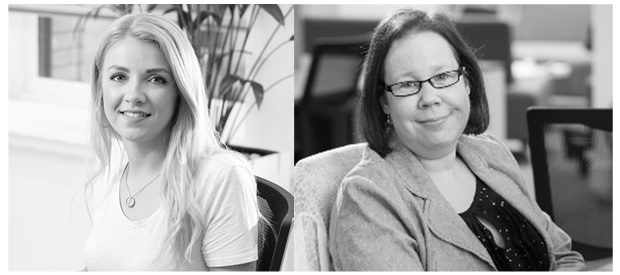 February 2019
Ruth Wilson is the Chamber's Employee of the Month for February.
Ruth has been at the Chamber for the last four and a half years. She began working with the Export Documentation team as an administrator, before qualifying as a Certification Officer.
She said: "It was a lovely surprise to win Employee of the Month.
"Export Documentation is a really busy department and I enjoy being part of the team here at Elliot House."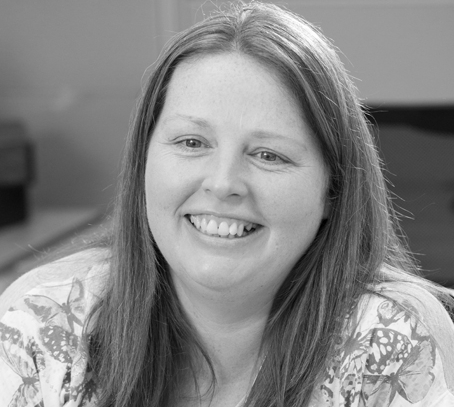 January 2019 
The Employee of the Month for January is Paul Morris.
Paul is Building Manager at Commerce House in Bolton.
He started in April last year and was given the task of bringing the building up to health and safety standards, increasing the number of tenants and introducing full-time courses in the Boardroom, which is bringing in a good stream of income.
Paul said: "I'd like to thank Mike Mason and Joy Sewart for giving me the chance to work with the Chamber.
"It's the best support I have ever had in a job and I'd particularly like to thank Clare Clark for all her ongoing help with my work.
"It's an absolute honour to have won this award and I'm very pleased to be working at the Chamber. I'm delighted to see how Commerce House has been transformed and my aim now is to see it fully occupied.
"The tenants have a great respect for the building now the Chamber is running it and it's a great place to work."
For more information about Commerce House, email paul.morris@gmchamber.co.uk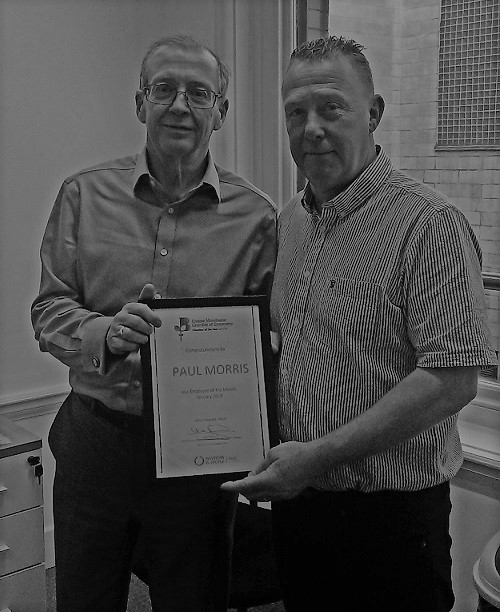 December 2018
The Employee of the Month for December is Philip Murphy.
Philip started at the Chamber 13 years ago in the membership team. He now works for members based in central Manchester as a Regional Membership Manager. One of the areas Philip focuses on is the hospitality sector and he has been integral to the creation of the 'Tasty Networking' events, which regularly attract over 100 businesses.
On receiving the award, Philip said: "I was both pleased and surprised to be given the Employee of the Month accolade. It's very nice to be recognised for your hard work and dedication.
"It's a really close-knit membership team and this achievement is testament to the work of the rest of the team."
November 2018
Nathan Chew, Chamber Space General Manager, is the Employee of the Month for November. 
Nathan joined the Chamber in 2015 working with the Skills team, before moving over to Chamber Space as a Business Development Manager in January 2016.
He now manages a team of five who look after the Chamber's meeting and conference centre, handling bookings and event management for clients.   
Speaking about his award, Nathan said: "It really is a special honour to receive the Employee of the Month award. I'd like to dedicate it to the wider Chamber team who make working here such a pleasure.
"It's an exciting time for Chamber Space with lots of new developments coming in the New Year - Watch this space!"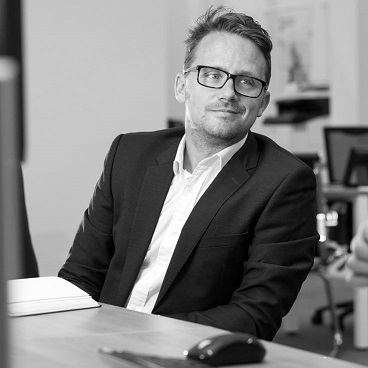 October 2018
Our latest Employee of the Month is Simon Cronin.
Simon is the Chamber's Member Communications Manager and has been a vital part of the Communications and Marketing team for over 12 years. 
He is responsible for the Chamber's e-newsletters, including The Brief, and the Chamber's magazine, The Business.

"I'm very proud to have been named Employee of the month for October. It's great to be recognised for my work in this way and it's something I won't forget.

"Working on the Communications and Marketing team is very rewarding as we get to hear about all the great things that our members are doing across Greater Manchester.

"I'd like to thank the other members of my team for all the help and support they give me each week."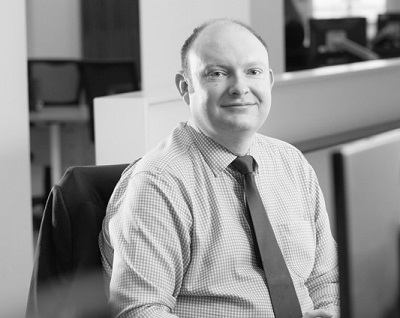 September 2018
The Employee of the Month for September is Colt May. 
Colt is a Membership Executive at the Chamber, working with businesses of all sizes based in Tameside, Trafford, Salford and Stockport. He interacts with members over the phone, and in person at networking events, to ensure they are aware of the services the Chamber offers and the many benefits of being involved with the country's largest Chamber of Commerce.
"I have currently been at the Chamber for one year – and celebrated my one-year work anniversary just days before being awarded employee of the month.
"I was delighted (and surprised) to be awarded Employee of the Month for September - especially on my one-year work anniversary. The last twelve months have been fantastic and I have learnt so much about a wide variety of different business sectors. I have really enjoyed developing in the role and I couldn't ask for a better environment or team of people to work with. The support I have received from everyone at the Chamber has been great and I can't wait to see what the future holds."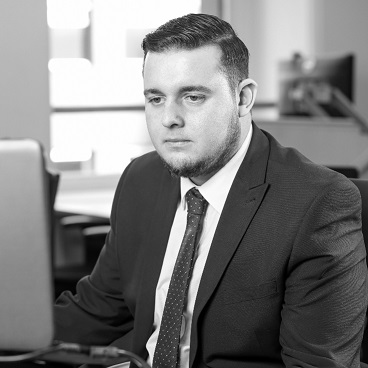 August 2018
Our Employee of the Month for August is Paul Brammer.
Paul is the Assistant Manager of Chamber Space, the Chamber's hospitality venue. Paul began working for the Chamber in July 2015 as a member of the Skills Team. In May 2016, Paul joined the Chamber Space team and became Assistant Manager in September of the same year. Paul's role involves overseeing the operations of the venue, managing the day-to-day activity on-site and working with clients to make their events as successful as possible.
"Being the Chamber's Employee of the Month for August 2018 is a real honour and a distinction that owes a large debt to the support that I receive daily from my manager Nathan, our Director Mike and my colleagues Ella, Emma and Foluso.

"Every day in Chamber Space really is a team effort, and it's so exciting to be part of this department at a critical stage in our growth. I love coming to work every day and try to bring a positive attitude to every twist and turn along the way!"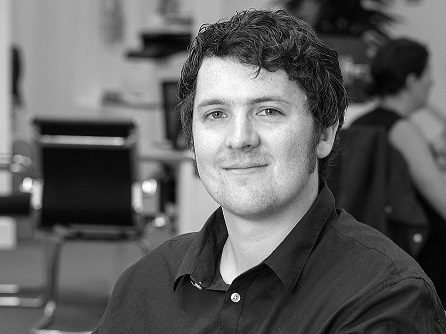 July 2018
July's Employee of the Month is Carol Cunliffe.
Carol is a Finance Officer and has worked at Greater Manchester Chamber of Commerce for 25 years. She started at the Chamber on an Adult Training Scheme to gain a Business Administration qualification and work place experience.

Her current role involves processing incoming receipts and outgoing payments to ensure member accounts are up to date and suppliers are paid. She also looks after online sales made via the Chamber website. More recently Carol has started to process the Apprentice Share payroll and worked on the activity at our Bolton-based office, Commerce House, where we provide access to quality facilities where charities and social enterprises can come together to deliver services which give benefit to their immediate communities.
"To be nominated as Employee of the Month is something that I very much appreciate. It gives me the confidence to know that the work I am doing is contributing to the strategic aims of the Chamber. The support I receive from my Manager and immediate colleagues is invaluable and I feel that to be able to achieve this award is most definitely down to my working environment."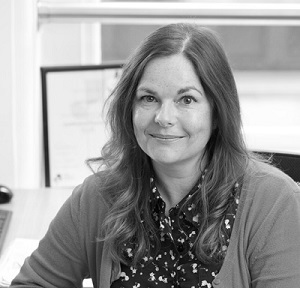 June 2018

June's employee of the month is Clare Clark.
Clare is the Chamber's Skills Services Coordinator and works in the Skills team. She started at the Chamber in 2008 as a member of the Finance team as Finance Coordinator, processing membership application forms, and was instrumental in the Chamber becoming 'AUDDIS' registered and a paperless direct debit organisation.
Clare then progressed onto the Skills team, working on the Employer Ownership of Skills contract, receiving and processing the learner data from training providers. Out of 30 different consortiums that delivered EOS, the Chamber ran the most successful EOS programme in the UK.
Her current role is to coordinate the services of the Skills Team: "We are currently working on contracts to stimulate employer demand for apprenticeships; an Erasmus+ project, which is a research project regarding SMEs and Apprentices in the UK, Spain and Austria; and another helping those furthest away from employment engage with businesses to complete work experience and boost their CVs. We also have a commercial side in respect of our Chamber Train courses, Chamber Recruit, Young Chamber Membership and Apprentice Share Scheme. Along with our Commerce House office, social value awards and are annual Arts Prize, we are a very busy team!" 
Clare continued: "Many thanks for the nominations; I am sure I was up against a number of amazing Chamber Staff, so to win is fantastic. Thank you!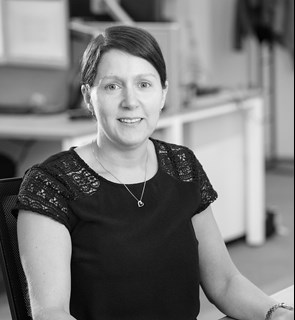 May 2018
This month, the Chamber has chosen two members of staff as its employees of the month: Lucy Mulligan and Subrahmaniam Krishnan-Harihara. 
Lucy and Subrah were jointly nominated for the work they carried out to make sure the Chamber was ready for GDPR. This was a complex and time limited piece of work and both Lucy and Subrah were outstanding in working together to get the job done.
Lucy is the Chamber's Head of Member Services and Patron Development. She started at the Chamber in 2013 as a Membership Development Executive and was soon promoted to Membership Administration Manager, then to Membership Services Manager.
Her current role is to oversee the services that make up the membership package: to ensure that they are the right services, delivering the right quality and that they are relevant to the businesses in membership. Lucy also looks after the Chamber's Patrons and Partners, ensuring that they are getting the most value out of their membership and that the Chamber is helping them to achieve their strategic objectives. 
Speaking about her role, Lucy says: "No two days are the same and I really enjoy getting to know and work with such a wide range of businesses."
Subrah joined the Chamber in July 2014 as Research Analyst, on a short term contract, then became Research & Analytics Manager on a permanent basis in April 2015. He is now Head of Research with responsibility for the Chamber's Research & Analytics team.
The team offers expertise in economic insight, business intelligence and information management to Chamber members and key partners, as well as commercially to a wide variety of clients. In addition, the Research & Analytics team supports all of the campaigning work done by the Chamber and also has oversight of IT, cyber security and data management.
Subrah says: "Every day is different - some days require patient desk research and numerical analysis for research projects; some days are spent developing and improving the modules in the Chamber's CRM system; while others are spent advising clients or delivering training courses. That variability offers continuous learning and development opportunities. The flexibility to pursue my interests, and the management support to develop those interests into what can become useful membership services, is very inspiring."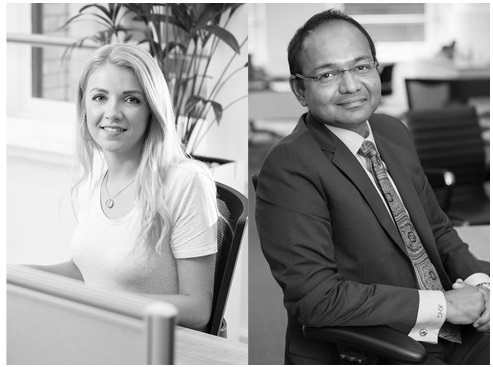 April 2018
Our first 'Employee of the Month' is Vicki Kerr, Events Executive, who started working at the Chamber in July 1998.
Vicki and her colleagues organise around 140 events per year. The events include a wide range of seminars, breakfasts, lunches, conferences and dinners – including the prestigious Annual Business Dinner.
Vicki's favourite part of her job is getting to know people at the events, whether it's the regular attendees or new non-members. Although a high number of members attend the events, 10%-20% of attendees are non-members, who are coming to the events for the first time. 
Although there are specific events catered towards certain sectors, such as Construction and Engineering, there are also those aimed at a broader audience. These events include Business Women's Network lunches and Action for Business events.
Vicki's favourite events include the Business Women's Network and Wigan Business Awards and she is immensely proud to be the first recipient of this award.