We can provide the venue, facilities and a panel of mediators.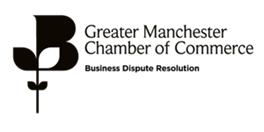 We'll take care of the small things, so you can focus on the important issues. 
Mediation is a simple process: both parties meet to find a solution that meets their respective needs and interests.
It's not just about the legal principles, it's about understanding the personal and commercial aims behind the disputes. Both parties attend voluntarily and therefore remain in control of the dispute.
Our sole focus is on helping parties reach a decision as efficiently and economically as possible.
---
How it works?
The parties meet with an accredited mediator, selected from a highly experienced panel, who will lead discussions to understand what the issues are and what the ideal outcomes are for both parties.
During the negotiations, the parties have control over the decision and the terms of the agreement. The mediator will explore the dispute impartially, but the result remains in the parties' hands.
The success rate stands at around 80%, but even in those cases where decisions aren't reached, the fact that in-depth discussions have already taken place can help further down the line.
---
Want to discuss further?
We understand mediation can be a sensitive process and we want to ensure you are comfortable throughout the process. So, if you'd like to talk through our services with a member of the team, get in touch through the button below.