OUR ACCREDITED TRAINING COURSES ARE HELD IN PARTNERSHIP WITH LONDON SCHOOL OF MEDIATION.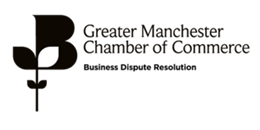 We offer mediation training in partnership with the London School of Mediation as part of our Business Dispute Resolution Service.
Why take part in this course?
If you're involved in settling disputes of any kind in the workplace, this course will equip you with all the necessary skills needed to mediate difficult situations. 
The course is approved for CMC (Civil Mediation Council) accreditation and National Mediator Database recognition as a Certified Mediator, as well as being approved by the Bar Standards Board and the Law Society.
It is 40 hours long over five days with an examination and an assessment and carries wonderful feedback from the most demanding of delegates, as it has done for more than a decade around the world.
Please note, Greater Manchester Chamber of Commerce members are eligible for discounted rates on all courses.
---
Who is this suitable for?
This course isn't just limited to those who aspire to become an accredited mediator.  It is suitable for HR professionals, directors, managers and those who may have to deal with disputes that arise in the workplace. Handling and diffusing difficult situations is a key skill that
Want to find out more?