Recovery Tracker
Download our most recent QES report HERE.
WATCH: The most recent QES Presentation below, download the slide deck here
Take the survey here. It takes minutes and you'll be contributing to vital regular insights into the GM economy.
Using the survey responses from businesses in our Business Monitor survey and, most recently, our Q2 Quarterly Economic Survey we have been able to record and analyse the impact of Covid 19 on the GM economy. 
With more businesses now reopened and joining those sectors that have continued to trade through lockdown, we are watching how quickly and in what way the economy continues to recover. Our latest surveys have enabled us to create the planned recovery graph shown below: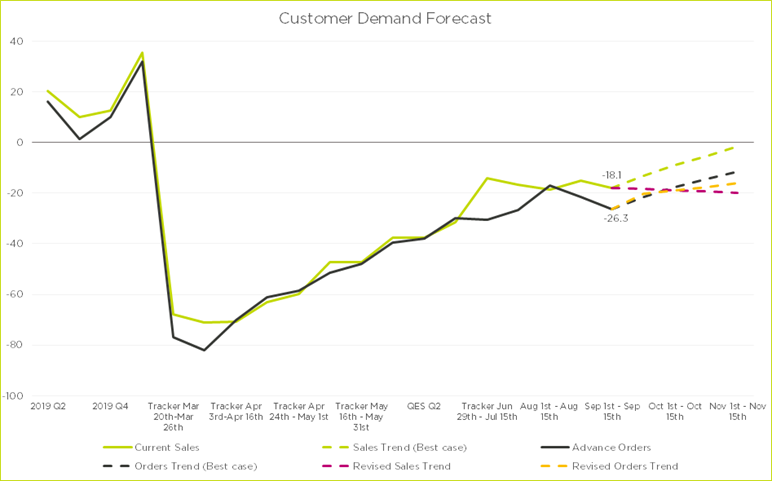 The Chamber's Recovery Tracker is run every fortnight and the results will help us keep track on the speed of recovery as well as the impact of government initiatives those that are starting and those ending such as Furlough in October.
This analysis is crucial in our work representing business in GM and making sure that decisions made are effective and can have an immediate impact. 
The Tracker only takes a few minutes to complete and all information is treated as anonymous. 
Week 2 regional breakdown: read here
Week 6 regional breakdown: read here
Week 1: Recovery Tracker Report
Week 2: Recovery Tracker Report
Week 3: Recovery Tracker Report
Week 4: Recovery Tracker Report
Week 5: Recovery Tracker Report
Week 6 Recovery Tracker Report