Contact Name:
Events Team
Contact Email:
events@gmchamber.co.uk
Contact Telephone:
0161 393 4343
Join us at our Action for Business networking opportunity in April kindly sponsored by ReachOutUK
Our guest speaker for this breakfast event will be Richard Ferguson founder and owner of Kili Consulting is an experienced management consultant with a proven track record over 20 years of supporting blue chip organisations around the world.  Ex PwC Consulting (later IBM Consulting Services) within the Human Capital Management practice, Richard played a pivotal role in building the More from People practice and implementing innovative solutions for embedding behavioural change and developing transformational leadership.
He has brought this experience to bear in helping establish Kili Consulting, an organisation focused on the pursuit of his passionate purpose 'motivating and inspiring people to build a brighter future'. Richard has an infectious enthusiasm, which, coupled with the ability to build strong relationships at all levels in organisations combines to make a real difference. As a speaker Richard speaks with passion and conviction, using his vast experience to bring to life concepts and insights in a humorous, pragmatic and powerful way. Visit the website to see Richard in action and find out more http://www.kiliconsulting.co.uk/speaker

Session Title: Be the best you want to be in life and business #btbywtb 
An entertaining and thought provoking presentation that will leave you with the motivation and desire to walk out of the room and focus on how to be better and deliver better results.  Most people spend more time planning the weekly trip to Tesco's than they do their life, and when it is your business that is enabling the life you want to lead, it seems a shame to leave anything to chance! 
Pragmatic, experiential and challenging, Richard will bring insights and experience from a number of sources to create tools, tips and suggestions for you to action right away.  The session is focused on helping you create the energy, clarity and confidence needed to build a plan to be the best that you want to be.  It will provide a step by step guide that you can take away and start using to clarify your strategic priorities. Remember – if you don't have your own plan, you are by definition part of someone else's plan – and guess what….they didn't write it for you!
PLEASE NOTE THE NEW START TIME FOR ALL OUR A4B EVENTS IS 8.00AM.
There will be the usual great opportunities to network, plus the chance for ten companies to give a 60-second pitch on the day.
Location: 
Best Western Hotel Smokies Park
Ashton Rd
Bardsley
Oldham
OL8 3HX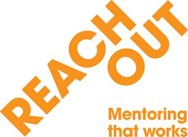 Registration deadline:
23/04/2018
PRICE:
NON MEMBERS
£15.00
Excluding VAT
MEMBERS
£0.00
Excluding VAT