Contact Name:
Reet Dhallu
Contact Email:
reet.dhallu@gmchamber.co.uk
Contact Telephone:
0161 393 4321
Location:
GM Chamber
Elliot House
151 Deansgate
Manchester M3 3WD

Come along and join us at our next Asian Business Network event in Manchester.  Our guest speaker will be Adam Soliman, Founder & Director of Charbrew and Silk Route Spice Company.
On graduating aged 22 from university in 2009 Adam had hoped for a career in investment banking. But he quickly realised that the difficult economic climate lessened his chances. Instead, he harnessed his hobby – tea drinking. After talking to family and friends he realised there was a gap in the market. 
Adam is the Founder and Director of Charbrew and Silk Route Spice Company. Started from his parents' home in Poulton-Le-Fylde at age 21 during the credit crisis, Adam now  manufacturers his products in 6 different countries and sells his product in over 8000 stores across 10 countries.
Whether you're a budding entrepreneur or a well-established enterprise, our networking events are the perfect opportunity for you to meet new contacts. Grab some coffee and food in a casual and friendly environment and grow your network. We'll also prompt some discussion, so you can share ideas, build relationships and make the most of networking.
Don't forget your business cards so you can take part in our '60-second pitch' round, where we'll pick out a handful of businesses to promote their business to their fellow guests.
The event is open to Asian and Non-Asian Businesses across Greater Manchester.
Members: Feel free to bring along a friend or extend the invitation out to your contacts – free of charge.
Interested in sponsorship opportunities for our Asian Business Network event, please email reet.dhallu@gmchamber.co.uk
Please note: There may be photographs taken at our events that will be used for marketing purposes and on our social media channels. If you do not wish to appear in any of our marketing materials or on our social media channels, please inform a member of the Chamber team at the start of the event.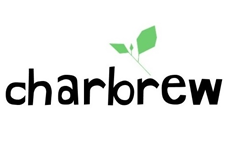 Registration deadline:
04/04/2019
PRICE:
NON MEMBERS
£0.00
Excluding VAT
MEMBERS
£0.00
Excluding VAT