Contact Name:
Events Team
Contact Email:
events@gmchamber.co.uk
Contact Telephone:
0161 393 4340
Location:
Manchester Cathedral
Victoria Street
Manchester
M3 1SX


We are pleased to invite members, guests and family to our 2019 Carol Concert kindly sponsored by Dyer Environmental Controls taking place December 11th at Manchester Cathedral from 11.30am - 12.30pm.  (Doors open at 11.10am).
We'll be joined by the talented students from Chetham's School of Music, who will be both singing and playing for us during the concert. Christmas is all about bringing friends and family together, so the Carol Concert is a fantastic way to bring the business community together.
This event is always popular - last year we had over 400 guests join us - so we'd love for you come along too. Feel free to bring along your family, colleagues and friends along. The event is free-of-charge to anybody who wants to join us - but we do ask that you register so we know how many will be joining us!
After the concert you are invited to join us for mince pies and mulled wine at our catering sponsors Alston Bar & Beef - which is located directly by the side of the Cathedral.
================================================================
Please note: There may be photographs taken at our events that will be used for marketing purposes and on our social media channels. If you do not wish to appear in any of our marketing materials or on our social media channels, please inform a member of the Chamber team at the start of the event.
Not booked a GM Chamber event via our website before? Click here to create a website account.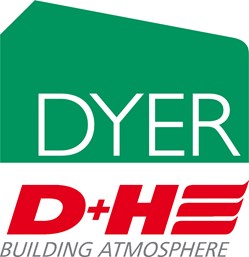 **MANCHESTER BAROQUE** 
Greater Manchester Chamber of Commerce is delighted to support Manchester Baroque, the new ensemble making period music in Manchester. 
You would be most welcome to join us for their first performance of Handel's seasonal Oratorio  Messiah at Manchester Cathedral on Saturday November 30th, the eve of Advent.
Full details are available at https://www.manchesterbaroque.co.uk/whats-on
(Sponsorship opportunities are also available for this new ensemble - please contact them direct for more information)
Registration deadline:
10/12/2019
PRICE:
NON MEMBERS
£0.00
Excluding VAT
MEMBERS
£0.00
Excluding VAT