Contact Name:
Elliot Hall
Contact Email:
elliot.hall@gmchamber.co.uk
Contact Telephone:
0161 393 4321
Location:
Science & Industry Museum
Dalton and Joule Suite
Liverpool Road
Manchester
M3 4FP
Greater Manchester Chamber of Commerce is delighted to welcome you to our summer Engineering & Manufacturing Forum on 1st July 2022, at The Science and Industry Museum, where a multi-million pound restoration programme is underway to inspire the innovators of the future and power the next (green) industrial revolution.
The focus for the event will be Green Energy & Sustainable Development, and we are thrilled to announce that we will be joined by Geoff Mackey – Group Corporate Affairs & Sustainability Director at BASF.
Geoff is a Director of BASF plc, responsible for a service portfolio in UK & Ireland and BASF's Sustainability network in Europe. A Fellow of IOD, RSC and IEMA, Geoff has been within the BASF group for almost 20 years and advises a wide range of strategic and tactical groups inside and outside BASF covering private, public and third sector organisations in arenas including science, environment and further education.
We're pleased to announce that we will also be joined by Stephen Finnegan, Associate Professor and Director of the Zero Carbon Research Initiative at Liverpool University. Stephen will be discussing the work he carries out to deliver and create Net Zero Carbon strategies for leading multi-national firms. Stephen has over 25 years of experience in sustainability, energy and carbon management and reduction, having previously worked for KPMG LLP, EY, Ricardo, Arup and the European Commission.
We will be providing you with the opportunity to network with like-minded individuals from across our Engineering & Manufacturing community in person for the first time in over two years.
To book a place simply register below.
We've been having trouble with some of the payments going through our website. If you receive an error message to say your transaction has not gone through, please contact our team on 0161 393 4321 or email elliot.hall@gmchamber.co.uk. Many thanks, and apologies for the inconvenience.

Our Sponsors
Green Shield Group works closely in association with the business community to support them through all their sustainability legislative reporting requirements, whilst helping to advise, set and shape their wider corporate sustainability objectives.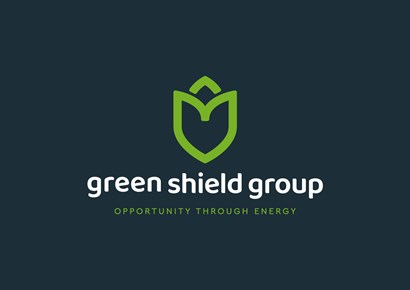 Registration deadline:
30/06/2022
PRICE:
NON MEMBERS
£10.00
Excluding VAT
MEMBERS
£5.00
Excluding VAT