Contact Name:
Events Team
Contact Email:
events@gmchamber.co.uk
Contact Telephone:
0161 393 4321
Location:
Elliot House
151 Deansgate
Manchester
M3 3WD.
Join the GMCC team and Greater Manchester businesses for our next GMCC Networking event kindly sponsored by NCS IT.
It will be a great chance to meet with other businesses and grow your connections across the region.  
Sponsor: NCS IT can help digitally transform your business with the latest cloud technologies; provide a team of Microsoft Certified technicians for support and consultancy; offer a secure remote system for employees on the go; set up a new infrastructure for your office; install cybersecurity solutions to keep your business secure and so much more.
Whatever your IT needs are, we're ready to help.
Based in the North West, NCS IT are used to making IT simple for businesses of all sizes across the UK. Since 1994, our knowledgeable and professional team has been trusted by many well-known businesses to provide first-class support and advice.
How does it work? 
You will get a quick introduction from the Chamber team to welcome you to the event and to keep things fresh, the format will vary from event to event. At this event we will hear from today's sponsors NCS IT.
The GMCC team will then help to make your networking experience as enjoyable as possible.  
If you are keen to raise your profile further, there are sponsorship opportunities available for all our events - click here for more information.
How do I register and is there a cost?  
The event is FREE for Chamber members - please book your place below. If the event attempts to charge you as a member, it may mean we need to link your website log-in to your membership. Please email benefits@gmchamber.co.uk and we will correct this for you.   
If you are a GM Business Community member, or non-member, the cost is £15 and can be paid via the link below. 
We've been having trouble with some of the payments going through our website. If you receive an error message to say your transaction has not gone through, please contact our team at events@gmchamber.co.uk. Many thanks, and apologies for the inconvenience.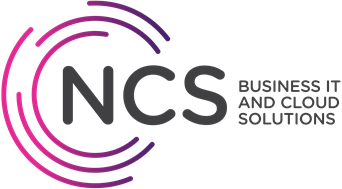 Registration deadline:
13/06/2022
PRICE:
NON MEMBERS
£15.00
Excluding VAT
MEMBERS
£0.00
Excluding VAT