Contact Name:
Reet Dhallu
Contact Email:
Contact Telephone:
0161 393 4321
Location:
No 1 St Peters Square
Stockport
SK1 1NZ
Greater Manchester Chamber of Commerce & Orbit Developments would like to invite you to join us at our first Evening Networking event in May
We're bringing together the best in the business to purely network and make new business connections. It will be a friendly and informal session, allowing businesses of all sizes and sectors to come together and share best business practice.
P.S. Don't forget your business cards!

If you would like some more information or have any questions about the event itself, please contact Reet Dhallu, Regional Membership Manager on 07770017534.
Please note: There may be photographs taken at our events that will be used for marketing purposes and on our social media channels. If you do not wish to appear in any of our marketing materials or on our social media channels, please inform a member of the Chamber team at the start of the event. 
The event is open to Members and Non-members. 
Light refreshments will be served.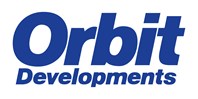 Registration deadline:
22/05/2019
PRICE:
NON MEMBERS
£0.00
Excluding VAT
MEMBERS
£0.00
Excluding VAT