Contact Name:
Lea-Anne Gardner
Contact Email:
lea-anne.gardner@gmchamber.co.uk
Contact Telephone:
0161 393 4321
Location:
Elliot House
151 Deansgate
Manchester
M3 3WD
Pool Reinsurance (Pool Re), providers of business terrorism cover, have teamed up with the British Chambers of Commerce and Greater Manchester Chamber to bring you a unique event exploring the impact a terrorist attack could have on your business. 
Are you aware terrorism is a risk that might impact your business?
Do you know terrorist attacks can negatively impact your business even without causing physical damage?
What can you do to increase your resilience against, manage your potential risk of, and develop a business continuity plan for your business in the event of a terrorist attack?

Drawing on the experience of paying out claims of more than £600 million to businesses across the UK following terrorist attacks; Pool Re bring you this seminar to make you aware of the terrorism risk posed to your business, and inform you of the potential threats in terms of methods, targets and geography.
The event will provide you with the insights your business needs to ensure you are protected, whilst making you aware of how attacks can affect your organisation. It will also update you about some of the insurance options available
This event will enable you to:
Increase your businesses resilience;
Better manage your potential risks;
Update your business continuity plan so it can respond to a terrorist attack.
Pool Re draws on the expertise of an in-house market leading and globally renowned Terrorism Risk Management, Mitigation and Research Team who have a passion for supporting SME's in the UK.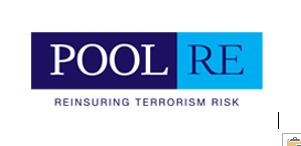 Registration deadline:
12/09/2019
PRICE:
NON MEMBERS
£0.00
Excluding VAT
MEMBERS
£0.00
Excluding VAT