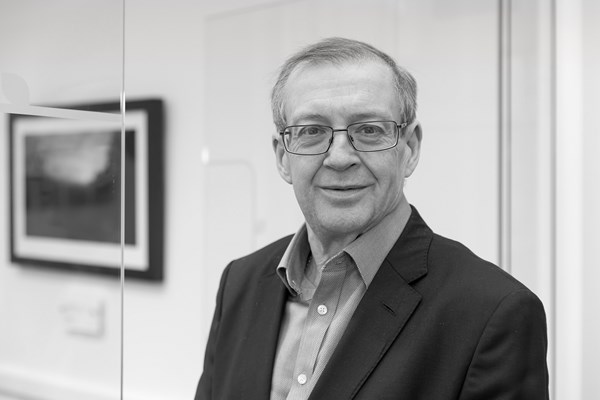 Author:
Clive Memmott OBE
Company:
Greater Manchester Chamber of Commerce
Clive Memmott OBE, Chief Executive of Greater Manchester Chamber, looks at the year ahead. 
Greater Manchester businesses have a lot to contend with as we enter 2022. With costs increasing across the board, labour market shortages in key sectors, the drive toward a net-zero economy and the seemingly endless impact of Covid, 2022 already shows signs of challenges.  
Our most recent Quarterly Economic Survey showed signs that the domestic economy was slowing down after a rapid recovery in the early part of last year, so it's crucial that we look out for ways to ensure the economy keeps growing and to highlight those issues that could impact on business.
One such issue is the GM Clean Air Zone (CAZ). You may have spotted the road-signs being installed throughout the region. The first phase was scheduled to start at the end of May, but plans are now under review following evidence from members, presented by us. This evidence suggests that the current economic landscape is significantly different from when the plans were first made, and that the proposed charging system and supporting grant funding are no longer suitable. We need to tackle poor air quality, but this must be done in a way that is fair and realistic, reflecting current and future economic conditions.  Having your feedback on the Clean Air Zone, coupled with our first-class research work and data analysis, is critical to shaping our response and position on these and wider issues.
One of those is Brexit and the latest phase means that exports between Great Britain and the EU are now subject to full customs controls – the grace-period of easements has been lifted by HMRC and traders will need to reset their customs processes. Early feedback from members has indicated that this is another stressful change that is not easily understood, and that more guidance and support is required – that's where we come in. If your business is facing these challenges, you can access direct support through our HMRC compliant service, Chamber Customs. We can act as your Customs Agent, saving time and resource, delivering your customs declarations and administration.
The themes of equality, diversity and inclusion have been firmly on the agenda for business over the past year and needs to be further amplified in 2022. We'll be looking at how we lead by example, and how we help businesses adopt practices and develop cultures which are inclusive to all.
One of our ambitions this year is to grow member engagement and awareness of current issues and campaigns. If this is something that you would like to be part of, then why not attend our virtual Winter Assembly on 21st January 2022 when we will be looking at our campaign themes and activity for the year ahead. It's free and you can register by emailing mmt@gmchamber.co.uk.
With regards to Covid, caution is still the watchword, however with the very real prospect of no further restrictions and an end of Plan B possibly in sight, the Chamber is looking forward to the opportunities and considerable potential of the next 12 months. Our main office at Elliot House will re-open its doors and welcome back members, and others, from the whole community to a very different look, feel and experience in 2022.
In response to changes in working habits, we have greatly increased our popular Members' Lounge providing additional meeting space and hot-desking facilities. We've curated and opened an art gallery housing an exhibition of abstract figurative pieces from Ghislaine Howard – you can even book a show-around for an exclusive viewing prior to the launch on benefits@gmchamber.co.uk. Not to mention that our member facing team is also bigger than ever.
An integral element of why Elliot House is such a key asset for the Chamber and the business community is our outstanding, modern venue space and conference centre available for all sorts of meetings and events. This is set in an impressive, listed building which has previously, amongst other things, been the workplace of Lydia Becker, a pillar of Greater Manchester's history and a significant leader in the progression of women's rights. A great example of how the Chamber is an integral part in the social history of Greater Manchester.
This year, we'll look forward to re-starting our programme of physical events; helping you to grow your network, hear about new market perspectives and generate business.
Running a business is a mix of challenge and opportunity and, at times like this, when the business landscape seems to be shifting rapidly, our job is to help, support and guide you through the uncertainty.
A final word, thank you to our members, clients, Patrons, Partners, and Chamber staff – as a not-for-profit, the support of our network is paramount, and enables us to continue the work we do.
Look forward to seeing you soon,
Clive