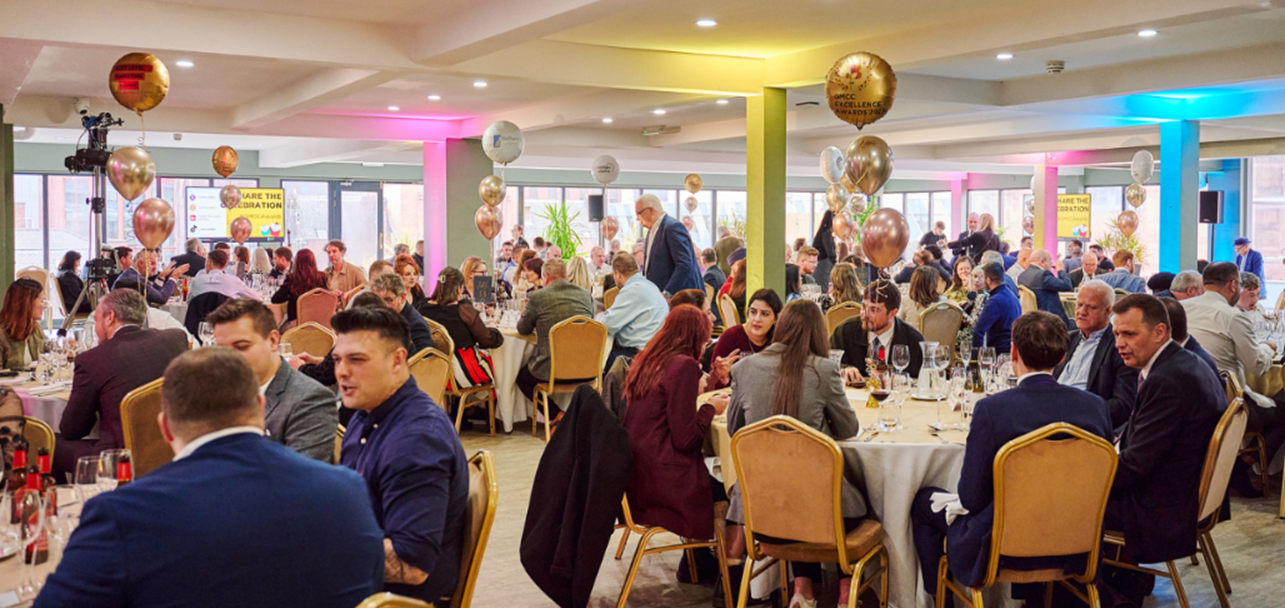 Author:
Greater Manchester Chamber of Commerce
Company:
Greater Manchester Chamber of Commerce
Greater Manchester Chamber of Commerce has announced the winners of this year's prestigious GMCC Excellence Awards. 
The Chamber launched the awards in 2021 to showcase and celebrate business achievements and resilience, highlighting businesses, leaders and teams who have demonstrated success within their industries and communities across Greater Manchester.
The awards, sponsored by BioPharma Dynamics, were presented at the GMCC Excellence Awards Lunch on 3rd November at Manchester Hall, Bridge Street, Manchester. The Halle and Next Level Marketing Agency were Event Partners.
The award winners were:
---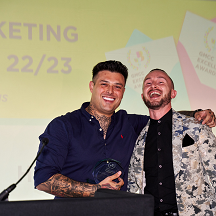 Best Marketing Campaign
Winner: Hussel Marketing Ltd
The judges reviewed some fantastic campaigns, all showing creativity and innovation executed to deliver results. The finalists all demonstrated how their campaign was effective, engaging and relevant. Ultimately Hussel Marketing came out victorious as its campaign showed resounding customer impact and outstanding content quality.
Sponsor: Convenzis Group
Shortlisted:
Real Estate Marketing Media
The Greater Manchester Good Employment Charter
---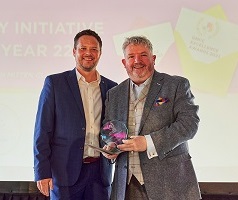 Charity Initiative of the Year
Winner: Rakem Group
The board of Rakem Group committed to a sustainable charitable giving approach, where the company would give back when it is profitable. In 2022, it set up a monthly charity committee and empowered employees to run it. This initiative was a big cultural shift, it represented a move away from top-down decision making to a more collaborative, inclusive and empowering approach. By inviting all employees to sit on at least one committee each year, involving people from different teams, Rakem Group has strengthened inter-departmental relationships, resulting in stronger connections which help them collaborate more effectively. During 2022, Rakem Group gave £100,000 to over 20 charities and hopes to donate the magic million in the next six to seven years, leaving a valuable local community legacy that the business and employees can be proud of. 
Sponsor: DJH Mitten Clarke
Shortlisted:
Salford Foundation
Compassion in Action
---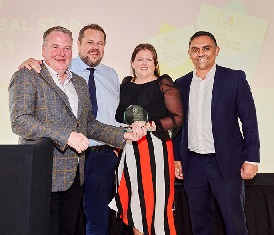 Global Star
Winner: Genus Recycling
The business achieved global stardom through a combination of resilience and strategic innovation. In the face of challenges like Brexit and the Ukraine war, it displayed remarkable adaptability, navigating complex geopolitical landscapes to maintain its international presence. Moreover, its commitment to growth is evident in the introduction of new services and the diversification of its customer base, broadening its reach and appeal. Genus Recycling's proactive approach to business development exercises, coupled with enhanced customer support, cemented its reputation as a global star. By boldly entering new markets and streamlining support services, Genus Recycling has demonstrated a forward-thinking approach that propelled it to international acclaim.
Sponsor: Equals Money
Shortlisted:
Idem Safety Switches Ltd
IPEC Ltd
---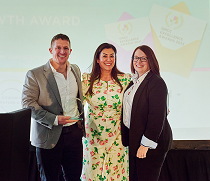 Growth Award
Winner: Cowburn Watson-Box
The winner of the Business Growth Award demonstrated rapid revenue growth whilst offering a full turnkey solution, solving all client problems. Within a short space of time the company has upscaled to welcome expertise within the sector, which has and will allow even further growth along with continuing to deliver its shared core values.
Sponsor: University of Bolton
Shortlisted:
A Year of Dates
MJM Contract Services
---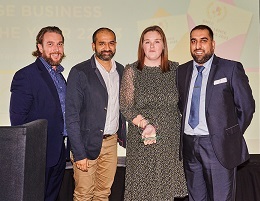 Large Business of the Year
Winner: Argyle North West Construction Limited
Despite having just 62 staff members, Argyle North West Construction Limited has achieved remarkable success. The company has significantly increased its turnover by more than 48% in just two years, which is truly outstanding. The company's commitment to local employment, apprenticeship programmes and ongoing staff training shows its dedication to skills development, equality and diversity. Moreover, the company has shown its commitment to excellence by completing ISO training, investing in new systems, and actively supporting charity initiatives for their staff. It has also implemented new frameworks to ensure the sustainability and growth of its operations. 
Sponsor: Signature Group
Shortlisted:
INX International UK Ltd
Interact Northwest Ltd
---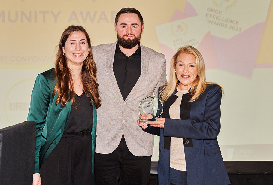 People and Community
Winner: Lifeshare
In response to Manchester City Council's call for help, Lifeshare stepped in to provide Friday breakfasts for rough sleepers in 2022, even without funding. The project swiftly expanded from serving nine guests in September 2022 to accommodating over 100 guests every Friday. Volunteers play a crucial role, starting as early as 5.30 am to create a welcoming atmosphere. Beyond food, Lifeshare offers services such as showers, clothing, and digital skills development, addressing the holistic needs of guests. Guest feedback has been overwhelmingly positive, with the project rekindling hope and trust in community services. The project's inclusive and compassionate approach makes Lifeshare a worthy recipient of the Community and People and Community Award. 
Sponsor: Convenzis Group
Shortlisted:
GLL – Greenwich Leisure Limited
Halle Concerts Society
---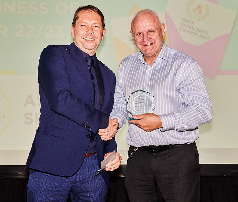 SME Business of the Year
Winner - ASH Integrated Services Ltd
Winning the SME Business of the Year award is a testament to this company's remarkable achievements. The company has excelled in an industry grappling with diversity and skills shortages, thanks to a people-focused strategy that strengthens its core.
Sponsor: Esprit
Shortlisted:
Sylvan Financial Management
A Year of Dates
---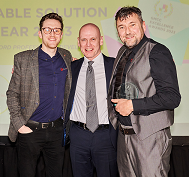 Sustainable Solution of the Year
Winner - DiscreteHeat
The judges were united in selecting DiscreteHeat as a deserving winner of the 'Sustainable Solution of the Year' award. DiscreteHeat's development of its ground-breaking 'Thermoskirt' heating system, coupled with a highly ambitious, long-term vision to offer dynamic and energy-efficient heating solutions on a global scale, is living-proof of how innovating with a sustainable purpose can offer practical solutions to global challenges in a commercially successful way.
Sponsor: Salford Professional Development (SPD)
Shortlisted:
Ash Integrated Services
Holiferm Limited
---