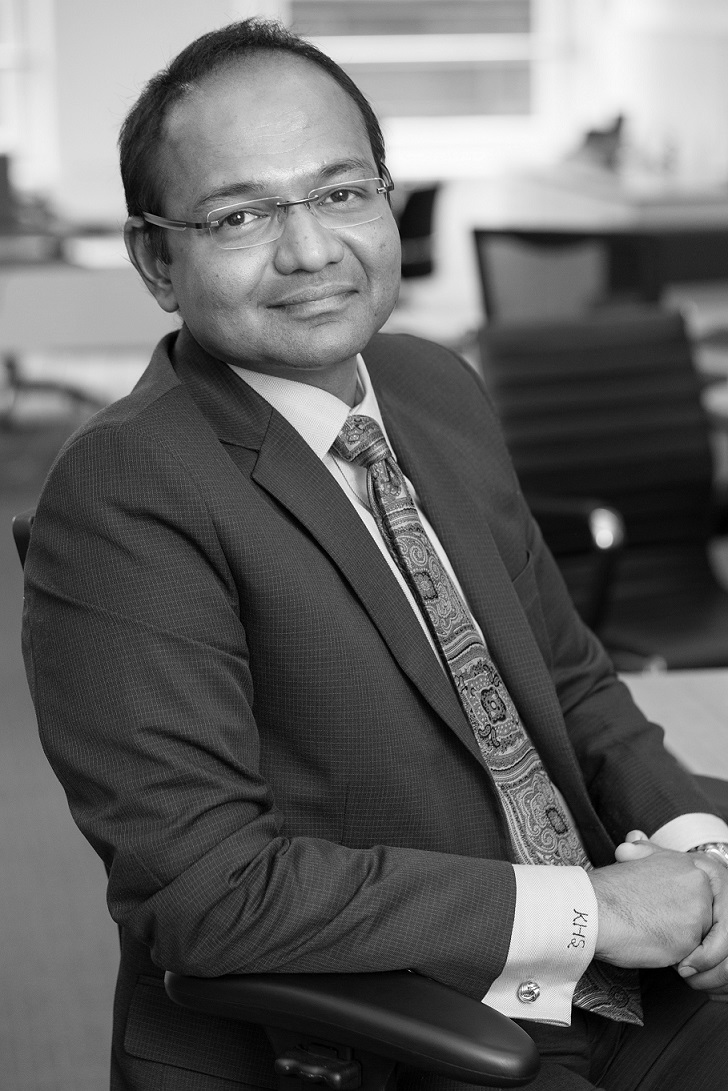 Author:
Greater Manchester Chamber of Commerce
Company:
Greater Manchester Chamber of Commerce
Commenting on today's Budget speech, Subrahmaniam Krishnan-Harihara, Head of Research Greater Manchester Chamber of Commerce, said: "The backdrop to today's Budget and CSR was made up of a complicated tangle of labour shortages and supply chain disruption causing recruitment difficulties and serious delays in the delivery and increased cost of materials. Together, they present inflationary pressures and put-up numerous speed bumps on the path to economic recovery. In the lead up to today, the well managed leaks had given us an indication of what we could expect to see: investment in transportation in Mayoral Combined Authorities, the rise in minimum wage and increased spending in health and other public services.  
"Greater Manchester is set to receive £1.07 billion in additional funds for the proposed bus franchising changes and new rolling stock for Metrolink. Most of this is funding for capital projects, which will deliver a 'London style' bus network but the 'Bee Network' proposal includes a daily fare cap. The latter requires revenue funding, which has not yet been granted. The transport settlements to other areas in the North including Liverpool City and Tees Valley will, no doubt, be presented by Government as an indication of its firm commitment to levelling up. In reality, this is but a starting point to correcting historic underinvestment in the North.  
"Continuing with the levelling up theme, the Chancellor announced today that projects in Bury and Ashton-under-Lyne are amongst 100 projects that will collectively receive £1.7bn of funding from the first round of awards from the Levelling Up Fund. Although significant, encouraging local authorities to bid - often against one another - for funds is emblematic of the piecemeal approach that has been adopted to the levelling up agenda and is not going to yield any long-term benefits.  
"The UK economy has undergone significant structural changes during the pandemic. Strengthening the future of bricks and mortar retail, and the ability of the high street to compete with e-commerce, is directly dependant on reworking the business rates system. The 50% discount on business rates for hospitality, leisure and retail will be received by the industry with a sigh of relief but it is disappointing that significant reforms to the business rates system has been put off.  
"Another important plank is the planned increase in the National Living Wage rate, which will go up to £9.50 in April. Alongside this, the National Minimum Wage and Apprentice rates are also due to go up in next financial year. The merits of this increase cannot be disputed but there are many businesses in sectors such as hospitality and retail that are still facing the long-term impacts of Covid. Coming on the back of the proposed rise in National Insurance, it is certain that the increased wage bill is going to pressure on business cash flow.  
"In many ways, the Chancellor had his task cut out for today's Budget. He began his speech by saying that employment is growing, and wages increasing. Although there were some skills related announcements (and we are yet to delve into the details of Budget publications), the Chancellor did not acknowledge the one issue that businesses across sectors have identified as a critical barrier for their smooth operation and expansion: the severe shortage of labour. The Chamber has repeatedly warned that the long-term challenge to economic growth will not be the Covid-19 pandemic but longstanding barriers such as the shortage of labour or poor connectivity, both physical and digital. The UK needs a skills and training revamp and regions in the North need sustained funding commitments.  The expectation was that he would address these challenges head on and, at the same time, give wings to the levelling up promise made by the PM. Levelling up needs more than new buses and bid based grants for projects. It needs vision. It needs a long-term plan. Nearly two years after levelling up became the currency of the Conservative manifesto for the 2019 general election, we will be excused for not understanding what it is and how it will be delivered."
SUMMARY OF MAIN BUDGET ANNOUNCEMENTS
Key Announcements - Funding
Greater Manchester to get £1.07Bn over 5 years to transform local transport networks, for schemes such as next generation Metrolink tram-train vehicles.
Levelling Up Fund: £232 million in total for 12 projects in the North West from the first tranche of allocations from the Fund including:
Creating the Bolton College of Medical Sciences.
Delivering a new Civic Hub in Radcliffe to improve adult education.
Renovating one of Britain's favourite markets in Bury.
Repurposing two dilapidated buildings in Manchester City Centre to deliver almost 8,000 square metres of modern workspace.
Restoring the Grade II listed Ashton Town Hall.
Delivering the Salford Rise project in Greater Manchester.
Community Ownership Fund  - £250,000 total funding for the Leigh Spinners Mill, Leigh.
Up to £50,000 through the Restoring Your Railway 'Ideas Fund' to develop  early-stage proposals to reinstate passenger rail links between: Ashton and Stockport
Selecting HyNet North West as one of two CCUS clusters to be deployed by the mid-2020s, spanning Manchester, Liverpool, Chester and Warrington.
Other investment/capital spend
£1.8Bn new money into supporting new housing stock
£11.5Bn confirmed for up to 180,000 new affordable homes
£20Bn conformed for new R & D projects and facilities
£1.6Bn extra into 16 – 19 Year old education – aimed at boosting T Level student numbers to 100,000
£2.8Bn capital investment into education
Aim to increase Apprenticeship funding to £2.7Bn by 2024/25
Extension of £3000 Apprenticeship hire support to 31/1/22
Business Rates
Freezing of the rates multiplier in 2022/23
50% relief for Retail, Hospitality and Leisure in 2022/23
12months relief for property improvements
Relief for investment in green technology
Other Levies and Taxes
AIA £1m level extended to March 31 2023
HGV Road User Levy suspended from August 2022 to July 2023
HGV Vehicle excise duty rates frozen in 2022/23
New reduced band for Air Passenger Duty on domestic flights
Significant reform of alcohol duties
Confirmation of the new Health & Social Care Levy