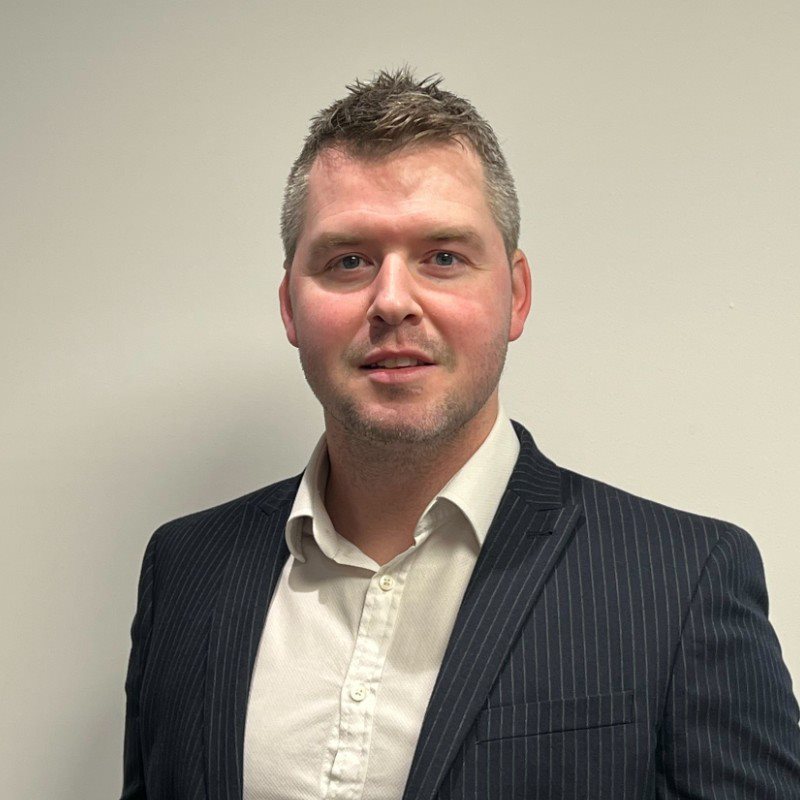 Richard Powell, Co-Director of Enexus Energy, talks to Simon Cronin about how the energy crisis is affecting British businesses and what you can do to tackle soaring energy prices.
Enexus Energy helps businesses across the country with their energy management and energy spend. The Chamber Partner helps businesses become more energy efficient, not only reducing the amount of energy that they use and helping them become greener, but also helping them to ensure they are spending as little as possible on the energy they do use.
With energy bills set to soar even further this year, Enexus Energy is uniquely placed to give an overview of the energy crisis and outline what action businesses can take.
Richard says: "It is having a massive effect, to the point where there's the fundamental question of whether industry is viable in this country if energy prices remain at this level. That's how serious it's got.
"I know from businesses that we've spoken to that they're having conversations about whether this make them unprofitable and at that point you question how long you can withstand this increase. Do they look to moving operations abroad? These are conversations that are happening right now without a doubt."
But it's not just large manufacturers who are feeling the pinch as even small office-based businesses are being affected, as Richard explains: "The cost of everything's going up. If you think of all the different things even in a smaller office, you've got computers, you've got screens and you've got telephone lines and everything else. Up and down that supply chain everything will increase, because at the end of the day every activity takes energy, and the cost of that energy is increasing and has risen dramatically in a very short space of time."
Richard says rising prices are making it difficult for businesses to budget, particularly when it comes to electricity.
He adds: "You'd typically expect to see an energy increase of about 10% a year, but in the last six months we've seen energy price increases of 130, 140, 150 per cent at times. If you go from 10% a year to 100% in only six months, that's a dramatic increase that's going to have been difficult to budget for and to be fair we haven't seen the worst of it yet in terms of how it's affecting business because 80% of all business energy contracts are October renewal."
Despite the gloomy outlook for energy prices, Richard says businesses are not at the mercy of events and can take action to mitigate the rising costs.
"Most businesses will have a renewal this year or next, so be proactive now, even if your renewal is two years away start budgeting now, so you know what the price of your product's going to be or what your costs are going to be either this year or next.
"That involves having a look at what the market's doing and what the prices would look like for you.  Engage with a trusted partner, such as ourselves, who will help you source the very best price and then begin tracking the market from now until your renewal date making sure that you pick the best time to secure a price."
As well as reviewing their energy contracts, Richard says it is vital that businesses look at how they can use less energy. That could be something as simple as making sure lights are not left on the building when it is not in use to installing LED lighting.
"You're likely to cut your lighting bill by 70% to 80% just by changing everything to LED lighting," Richard says, "It's really low hanging fruit and something that everybody should be looking at. The technology has improved dramatically and has got a bit cheaper over the last few years so even if you looked at it a few years ago and thought it wasn't worth it, you should review it again."
Larger businesses with roof space are also advised to look at solar power as a way of reducing the amount they take from the grid.
"Not every roof and property are suitable but if you can explore that and it is possible, yes, without doubt solar is certainly worth looking at. It's not a cheap technology but the pay back periods have tumbled with the price of energy going up so significantly. I would say that if it's a possibility for you, solar should absolutely be explored."
Richard is clear that businesses are in for a difficult time with rising energy costs but says that taking action now will help.
"It's going to be tough no matter what. It's as simple as that. If you're in a business that's a relatively intensive energy user, it's going to be tough, but being proactive and taking active steps now, regardless of when you've got a contract due for renewal, you are going to be in much better standing than a business that doesn't take that step now."
Richard believes rising energy costs could even affect whether people decide to work from home or the office.
"When we start seeing the price cap increase in April, then again in October, people might start taking the decision that it's going to be cheaper to go into work. Now obviously you've got to take into account that the cost of travel is increasing as well and I'm sure people are going to start doing that maths of if I can avoid using my heating at home during the winter and be in the office and someone else pays for the heating then that sounds good to me and I think we are going to see that behavioural change. People will do the calculations and make that change."
Richard is clear that the current energy crisis hasn't just been caused by the invasion of Ukraine but is part of a much wider issues caused by the interconnectivity of the world's energy supply.
He explains: "One of the problems for us is that gas storage in the UK is relatively full for this time of year. However, what you've got to understand is that one of the reasons this is hitting everywhere is that the world is one big, connected energy network. If you've got uptick in demand in Japan and China for liquid natural gas that can increase the cos of gas in the UK.
"As much as we can get gas out of the North Sea, it might end up just going through the interconnectors onto the continent because the Europe is desperate to fill their gas storage. They're at record low levels of gas storage for this time of year, so we're going to have probably another bite this year in late summer and into early autumn."
Longer term, Richard says governments are having the difficult task of balancing the demand for energy with the need to use greener power sources.
"It's not as simple as just saying we'll do everything renewable (a) because it's expensive and (b) because you're relying on wind and solar and the UK, on average, gets two weather blocks a year when it's grey and there's no wind. What are you going to do for those four weeks on average every year? Do you have expensive nuclear reactors just sitting there doing nothing for 48 weeks and then turn them on for four? That's not going to help in terms of the cost, but it helps make us greener so there's lots of different factors at play."
So how can Enexus Energy help your business deal with the rising cost of energy?
"If it was strictly an energy efficiency situation, we would come to the factory or the office, assess what's being used and where the wastage is," Richard explains, "More commonly we would initially start looking at whether we can reduce the cost of the energy you currently use first. So checking to see whether the contract is due for renewal, checking to see if there are cheaper tariffs available, assessing if there is a more efficient contract structure available.
"There's lots of different creative and complex ways in which you can buy energy to ensure you pay as little as possible. It doesn't strictly have to be 12 or 24 or 36-month fixed term contract."
Richard has a final warning for any business who thinks rising energy prices can be ignored or dealt with later in the year.
"The main message is that this isn't going away. We've seen examples of businesses saying they'll deal with it later in the year. There was an energy crisis before Russia invaded Ukraine. If they shake hands tomorrow, this doesn't go away.
"You need to be proactive about it. If that's with our help, great, but even without it, don't have your head in the sand. Assess what prices are like now and how that would affect you if they were the prices you had to pay this year or next. Assess if there are any ways in which you can use less energy to become more efficient. The main message is to be proactive, take steps now. You don't have to be a passenger - take an active step."
All Greater Manchester Chamber of Commerce members are entitled to a free, comprehensive Energy Health Check by Enexus Energy. To access this exclusive Chamber member benefit, please contact the team via benefits@gmchamber.co.uk.