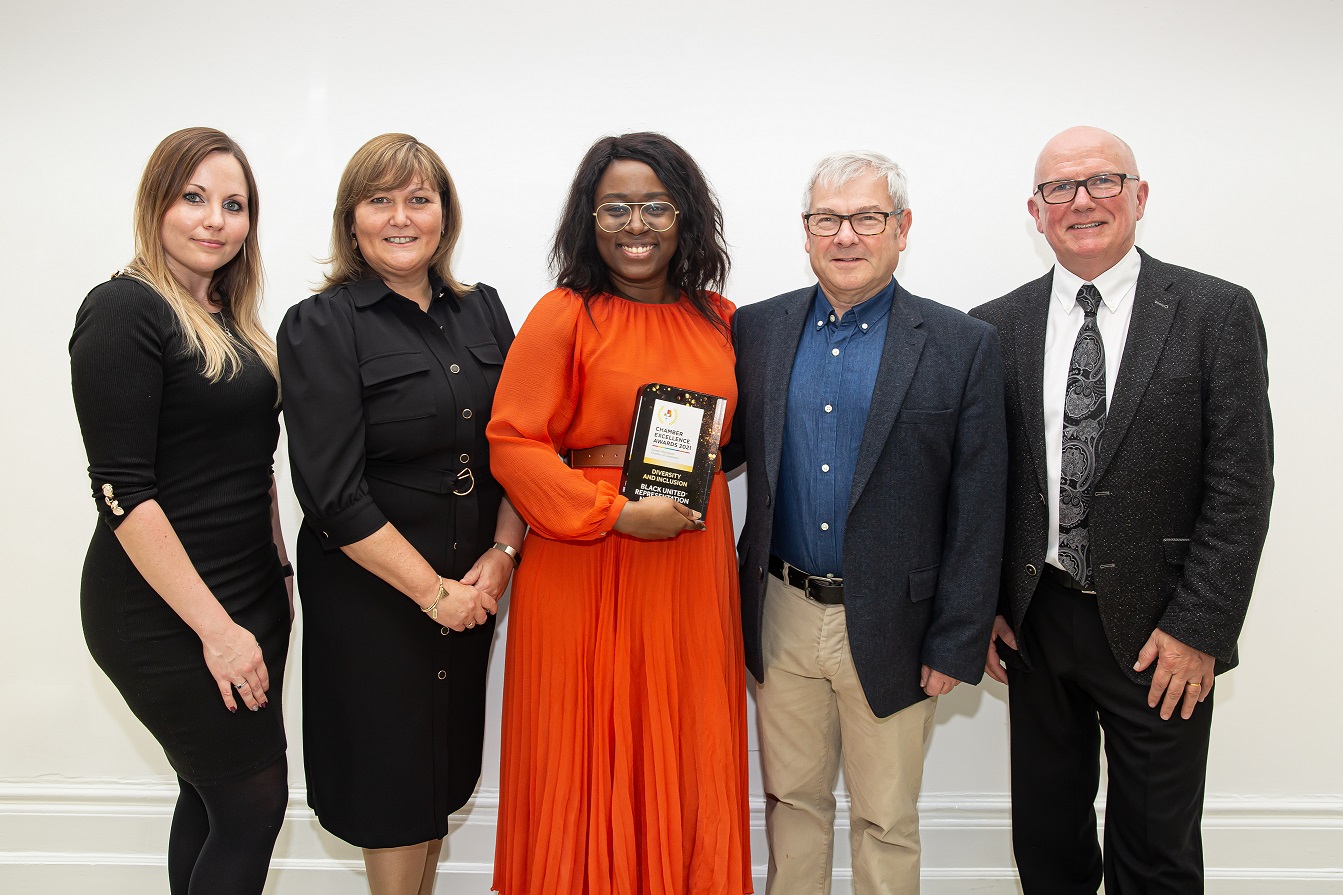 Author:
Greater Manchester Chamber of Commerce
Company:
Greater Manchester Chamber of Commerce
Over the coming weeks, we will be focusing on the winners of the inaugral GMCC Excellence Awards. 
The awards, which were headline sponsored by Biffa, were launched to recognise the contribution and success of Chamber members across all ten boroughs of Greater Manchester. 
Today, we look at The Black United Representation Network, which won the Diversity & Inclusion Award, sponsored by The HR Dept. 
Lisa Maynard-Atem, Managing Director of The Black United Representation Network, said: "The Black United Representation Network CIC (BURN) is a membership organisation of nine founding Black VCSE and micro companies, which exists to challenge and tackle racial inequalities impacting people of African Descent across the North of England, covering business, civic, public and VCSE sectors in order to bring about systemic change. BURN's objective is to achieve parity and equality of opportunity for Black residents covering health, business, education, employment and training, to build back better in the post-COVID world.
"To be the winners of the Greater Manchester Chamber of Commerce Excellence Award for Diversity & Inclusion (sponsored by The HR Dept), is an incredible honour and we are extremely grateful that our work has been recognised in this way.
"We will continue our efforts to help make the North of England the best place in the UK for Black people to work, for black-owned businesses to thrive, and for businesses, charities and the public sector to drive meaningful change on race."
The HR Dept franchise offices in the Greater Manchester area collaborated to sponsor the Diversity and Inclusion Award and were delighted to present the award to Lisa Maynard-Atem in recognition of Black United Representation Network CIC's ability to tackle racial inequalities and enable change that is tangible and impactful.
Nigel Finch, Emma Fay and Jill Bottomley, owner directors of HR Dept franchises across the Greater Manchester area attended the Awards event and thanked Greater Manchester Chamber of Commerce, describing it as a wonderful event that was both serious yet fun, where businesses were able to get together in a relaxed environment, recognising the achievements of so many companies and individuals.
Jill Bottomley, Director of the HR Dept Trafford and Warrington, explained "Across the 60+ HR Dept franchise offices in the UK, we provide outsourced HR to SMEs and often what can be seen as big company ideas and initiatives are not developed in smaller companies, usually because they are too busy 'doing the doing'.  
"However, being a diverse and inclusive employer is no longer a 'nice to have' nor something that is just what big companies do. All evidence has proven that by being a more diverse and inclusive employer, this does result in increased revenue growth, it can support in attracting a wider pool of talent and has a big impact on employee retention – all of these being critical for businesses who want to grow, innovate and thrive.
"Raising the profile of diversity and inclusion as such an important subject, at the HR Dept we believe it is important for SMEs to be aware of; not only is it doing the right thing, it addresses inequalities and discrimination, it can have a positive impact that will enhance the employee experience, improve their own business performance and have wider societal benefits."