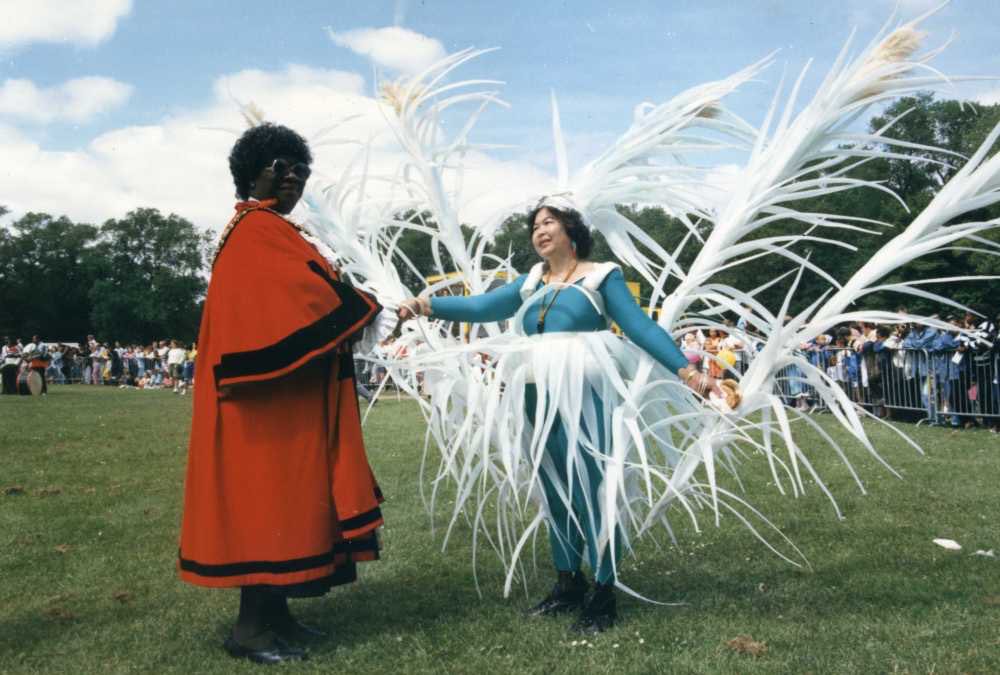 Author:
Greater Manchester Chamber of Commerce
Company:
Greater Manchester Chamber of Commerce
As part of Greater Manchester Chamber's celebration of Black History Month, we focus on a local councillor who made national history. 
Yomi Mambu was the first black person to hold the title of Lord Mayor in England, serving from 1989 to 1990. Born in Sierra Leone, she was also the first person born outside of the UK to be Lord Mayor of Manchester.
Yomi was councillor for the Rusholme area of Manchester and became lead member for women. She became chair of the Equal Opportunities and Anti-Discrimination Panel in 1994. Yomi was a staunch Trade Unionist, a devout Christian and an active member of her church in Ardwick.
Her pioneering role in politics is commemorated by a sculpture in the Manchester Town Hall extension near the St Peter's Square entrance. The sculpture was carved by Sol Garson, a local Jewish artist from Levenshulme, who fought in the Spanish Brigade and, as a proud Mancunian, wanted to mark the historic period of office of the first black Lord Mayor.