Author:
Greater Manchester Chamber of Commerce
Company:
Greater Manchester Chamber of Commerce
Janine Friston, founder of the Promoting Trafford website, has become the 600th participant to join the GM Business Community.  
The Sale based entrepreneur launched her 'hyper-local business' two years ago after she spotted there was a need for a platform to showcase local events and news in the borough. 
She says: "I wanted to work for myself and use the skills that I had gained. I realised there were great things going on in Trafford, but many people didn't know what was happening locally, so the idea of a Promoting Trafford website was born." 
Since then the Promoting Trafford website and social media profiles have gone from strength to strength. Even during lockdown Janine has seen a 38% growth in business with the launch of her Promoting Trafford app. 
To continue to help small businesses and communities to bounce-back from the last few months, the new mobile app is encouraging consumers to Shop Local and support local high streets and businesses.   
Rather than buying online or ordering from delivery apps, the Promoting Trafford app is about increasing footfall safely into local towns and can support all types of business. Janine has already seen new businesses come on board, including beauty salons, dog walkers, cake makers, trades people as well as professional services businesses.
Janine says: "I'm so excited to launch the Promoting Trafford app, as I know it's been hard for local businesses and communities over the last few months. With businesses now starting to re-open, I want to make sure as many people know about these as possible. We need to Shop Local and get our high streets and local economy moving again." 
In normal times, many Trafford residents would be commuting to their jobs in Manchester and spending their money in city centre shops, cafes and bars, but coronavirus has changed all that. 
"Because of lockdown people have become more aware of what's available in their local area," Janine explains. "Many people are still working from home and are spending money in their local area rather in the city centre. I think this could be a long-term trend as people rediscover their local areas, so there are opportunities for local businesses and the app will help them.  
"Local independent businesses are often able to adapt more quickly than the big national chains, so they are actually better equipped to deal with the changes coronavirus has brought." 
Janine's passion for Trafford is clear, and she is keen to spread the word about the success of all areas of the borough after the investment and growth of Altrincham. 
"Trafford is a great place to live. There's been big investment in Altrincham town centre, but the borough's other towns, Sale, Urmston and Stretford, are also seeing investment and they are home to some fantastic local businesses." 
Looking to the future, Janine is hoping to replicate the success of Promoting Trafford in other areas. And she has some sound advice for anyone thinking of setting up their own business: "If you have a great idea – go for it. Do your research and get other people's advice. It's not a nine to five and it's hard work, but it is very rewarding." 
For more information about Promoting Trafford and the new app, click here.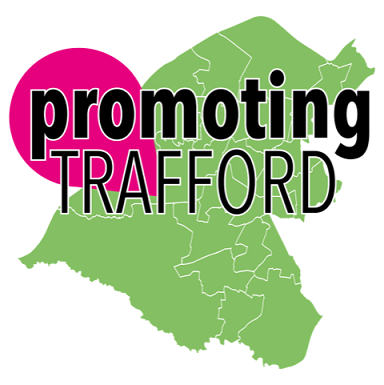 GM Business Community is open to all businesses who are not currently Chamber members and gives them free access to the Chamber's network and support. For more information, click here.