Connect room
Welcome to the 'Ghislaine Howard Collection' at Elliot House, home of the Greater Manchester Chamber of Commerce.
The rooms on the first floor are open to visit as is the space on the second floor. If not in use, the four rooms on the ground floor may also be visited.
From 12.00-5.00pm on the last Friday of the month, all the spaces in the Chamber are open to visitors.
We hope that you enjoy your visit. For further information or for any enquiries regarding the work, please contact Ghislaine on: info@ghislainehoward.com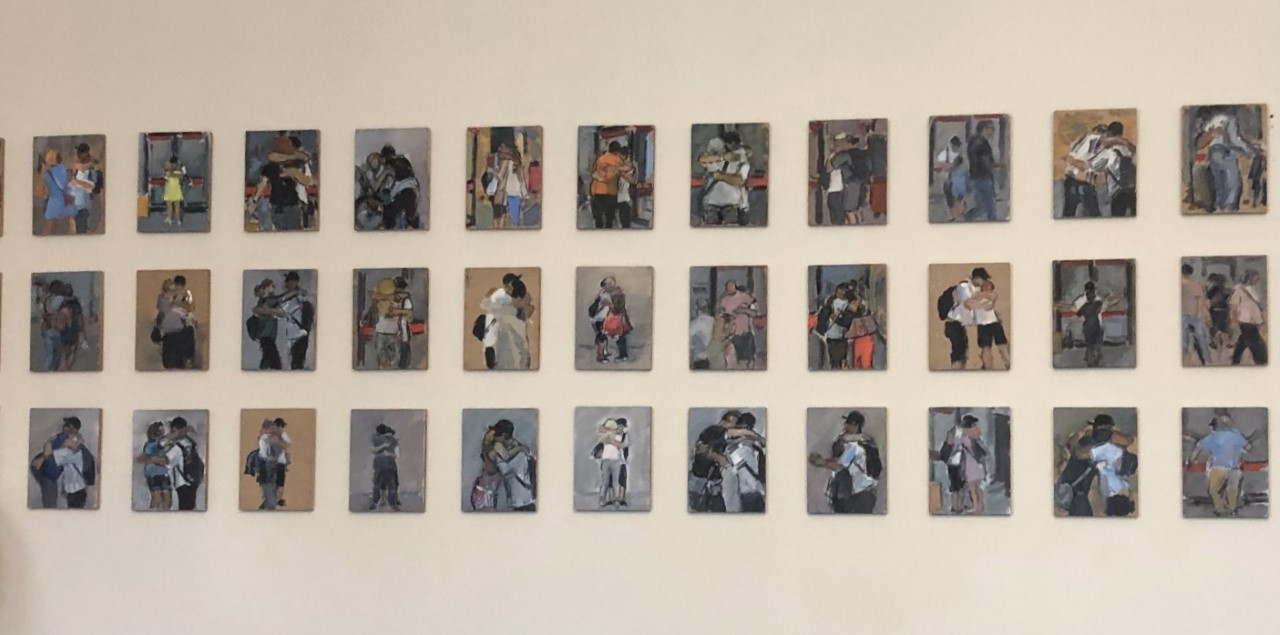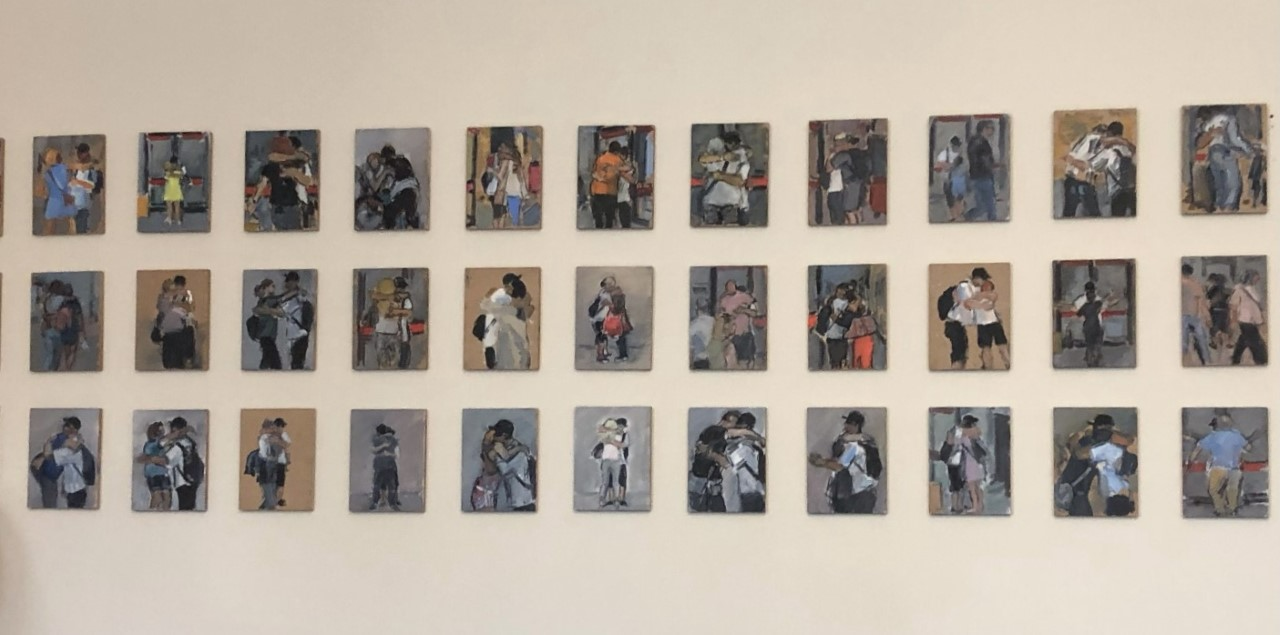 1. A selection of the Embracing Manchester panels
Moved by the courage of a young man who stood blindfolded in Saint Ann's Square in Manchester with a cardboard sign at his feet that read: 'I'm Muslim and I trust you, do you trust me enough for a hug?' Wary at first, queues of people eventually formed to exchange embraces.
2. Embracing Manchester: Man in a Black Tee-Shirt
One of a number of larger works painted in response to a request from the manager of House of Fraser department store on Deansgate for Ghislaine to create an installation of her paintings in none of the ground floor windows to commemorate the first anniversary of the O2 Arena attack.