Market Identification Service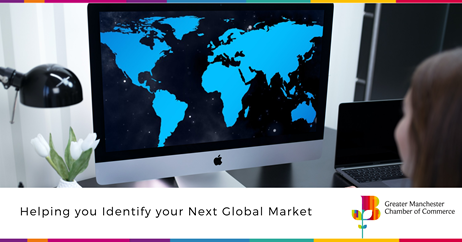 When deciding to grow your global footprint, choosing the right market(s) from the start can save you time and money.  This is cost-effective service designed for companies who do not have the expertise or resource to carried out a market screening and selection activity in-house.
This service looks at import or export net values for your respective product by using your HS Code (up to six digits) which throws a list of the top net importers or exporters for your product and the ones which have had the fastest growth in the last 3 to 5 years. 
Once the top market players have been identified (up to 5), we conduct a macro-economic analysis for those including factors such as:  GDP, ease of doing business, infrastructure, tariff barriers, just to mention but a few, to ultimately showcase the top 3 which are the most attractive and offer the best potential for your business.
WHO CAN BENEFIT FROM THIS SERVICE?
New to export or import companies seeking to develop their international strategy for the first time

Occasional and/or experienced exporters/importers seeking to further expand their global footprint
BENEFITS OF THE SERVICE:
Save valuable time and money by letting our team do all the background research

It will aid your decision-making process and developing a sound export/import action plan

By knowing which markets offer the best potential you will minimise risks and will allocate resources to those markets which have the higher chance of success for your business.
COSTS:
Members: Starts at £550+VAT per product (HS Code)

Non-Members: Starts at £750+VAT per product (HS Code)
FUNDING
If your business is seeking to grow its exports, DIT Internationalisation Fund can help you with Market Identification and Market Entry Activities just to mention but a few.
Are you seeking a simpler way to know which markets may be right for you?   
Using your the HS code for the product(s) you wish to export up to a max of 6 digits, and we will provide you with a GEO MAP of what key markets you could be targeting based purely on demand, and includes estimated unrealised potential export values for British companies in USD$.   This service does not provide in-depth view on macro-economic factors or specific to your product on those markets, which we strongly recommend to conduct further research.
Once payment has been received, we will aim to send you the one page report within 1-2 working days at the most.
Members:  £150+VAT (up to 2 HS Codes)
Non-Members:  £250+VAT (up to 2 HS Codes)
Need more information about these services?
Contact us at ExportBritain@gmchamber.co.uk and we will be happy to answer any questions.