Member Exclusives
Greater Manchester Chamber of Commerce wants to ensure that Members are the first to receive insight and analysis from industry experts to help inform your business decisions. Plus we'll signpost you to exclusive free support available to you.
Take a look at the below. 
Complimentary HR Review Available from Quest
See what you can get here.
Energy Market Price Now at Multi-Year Low
Chamber Partners Inspired Energy has released their interpretation of recent energy price trends. The information below can be used to make an informed choice about your current energy usage and provider.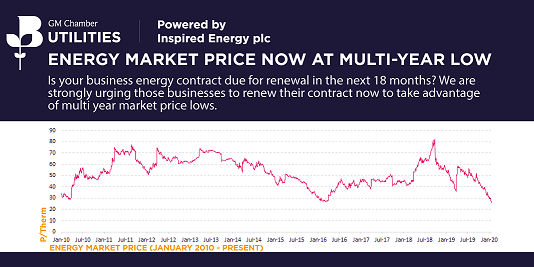 To learn more about Inspired Energy or to request a FREE energy health check please email benefits@gmchamber.co.uk or call 0161 393 4321.