Manchester
Welcome to the Manchester local area page.
It is said that in Manchester 'we do things differently here'. Well, hopefully that's what we are aiming for. On this page you can find out everything the Chamber is doing in Manchester as well as meet your Presidential team and all the other key people here to help you if you're in business in Manchester, whether you're a Chamber member or not.
Vice President: John Jones - Corporate Finance Partner at Beever and Struthers, Chartered Accountants and Business Advisers.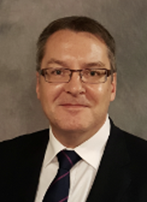 "Beever and Struthers have been members of the Chamber for many years. With our head office in Manchester and many of our clients in Greater Manchester and the wider North West region, the Chamber offered us access to a wide-range of business support services, the opportunity to raise our profile through networking and the ability to have an influence in the wider policy debate.
"The best way to get value from membership is to get involved. The Chamber offers such a wide array of support and opportunities for members, and an unrivalled network of contacts.
"Our ambition for our business over the next 12 months is to carry on supporting our clients through the challenges they face and keep adding value in everything we do for them.
"Over the next 12 months, to help businesses in Manchester we need a clear focus on local priorities, and we need to make sure that our voice is heard as part of the broader national policy framework. A 'one size fits all' approach is not going to tackle the issues faced at a local level."


Your Local Business Group
We are currently recruiting for members to help business in Manchester by joining our Local Business Group. To find out more about this and see if it's something you'd like to pursue, please visit our Local Business Group page, and fill out the form to register your interest.
Here to help
To find out more about Chamber membership and ways in which we can help your business, email our Membership Team via benefits@gmchamber.co.uk.