Trafford
Welcome to the Trafford page.
Here you can find out everything the Chamber is doing in Trafford, as well as meet your Local President, Graham, and all the other key people here to help you if you're in business in Trafford, whether you're a Chamber member or not.
As well as being the home of Manchester United, Trafford Park was the world's first modern industrial estate and is still the largest in Europe with over 1,600 businesses and 30,000 employees.
Meet your Local President: Graham Dixon, Esprit Warehousing Ltd - Managing Director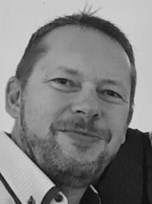 "I have been a member of the Chamber since 2015 and joined to benefit from being part of a large business community where members views, issues and concerns can be shared and discussed and fed into local and national government policy makers.
"The best way to get value from membership is to keep up-to-date with the services offered to members and keep in touch with your Chamber account manager.
"My ambition for my business over the next 12 months is to continue to grow, profitably. To help businesses over the next 12 months in Trafford, I'd like to see a review of business rates, better digital connectivity services and investment in road repairs. The planned GM congestion charging also needs to be delayed to understand the effect of the pandemic on future workplace and commuter patterns."
Your Vice President is: Paul Winterbottom
Your Local Business Group
We are currently recruiting for members to help business in Trafford by joining our Local Business Group. To find out more about this and see if this is something you'd like to do, please visit our Local Business Group page and fill out the form to register your interest.
Here to help
To find out more about Chamber membership and ways in which we can help your business, email our Membership Team via benefits@gmchamber.co.uk.